What Is Affiliate Marketing? – Updated Dec 2023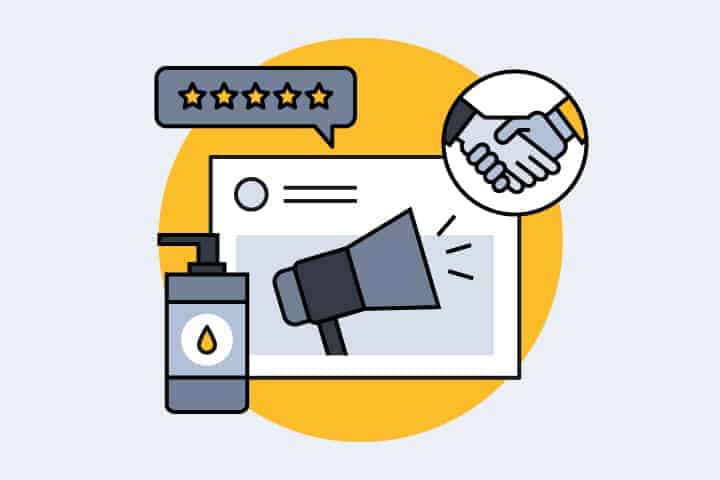 Almost everyone wants to earn some income without having to hustle all day. What better freedom is there than to wake up, travel, spend time with families and friends while your investments spill in money? That is undoubtedly the dream of many people, and it can be possible with affiliate marketing. If you're new to the term, it might sound a little bit fussy.
It is a simple business model often incorporated by eCommerce websites to boost sales and revenue. This model is pretty easy to grasp; affiliates earn some commission whenever their referrals make purchases using their affiliate link.
There are thousands of people today, making thousands and millions of dollars from affiliate marketing. It isn't rocket science if you understand how to play the game. In this article, you're going to learn the definition of affiliate marketing and also how you can leverage this marketing strategy to make money and improve your business growth.
What Is Affiliate Marketing?
According to Pat Flynn, affiliate marketing involves getting a commission by promoting a person or company's product. As a business, affiliate marketing can be part of the company's marketing strategy to promote their products and create more awareness about it.
It is one of the most reliable marketing strategies that any business person can incorporate in this business since it is cost-effective and promises tons of results. There are lots of companies today who were able to grow into a giant through affiliate marketing. One of these great companies is Amazon. Amazon Prime was able to amass millions of users using affiliate marketing, where users earn some commission by referring their friends and family.
How To Start Affiliate Marketing
As a business, how can you utilize affiliate marketing to grow your business and build your brand? It has been the burning question in the minds of many. One thing you must know is that it isn't technical as it seems. You might have been an affiliate before, and the processes might have seemed cumbersome. But it is much more comfortable.
The first step every prospective affiliate marketer must incorporate is identifying the ideal affiliate marketing software. There is numerous affiliate marketing software that you can use and the most reliable being osiaffiliate.com.
Overview Of Affiliate Marketing
Depending on the route you want to embark on, you can become a merchant and have your visitors or customers promote your product. If that doesn't sound very appealing, you can become an affiliate marketer for some products you might want to promote. In the following sections, you're going to learn how to either become a merchant or an affiliate marketer.
How To Become A Merchant
1. Come up with a product idea
The first step to being a merchant is to develop a product that you can promote and make money. You can create something unique, entirely scratch that solves a problem. If that sounds like a long journey, you can look out for right performing products out there and choose to make one your own. There are many ways to come up with a unique product idea that people might want to utilize.
2. Creating your product
After discovering a lucrative product idea, the next step is to create that product and make it visible for your potential market. Although this is not an entrepreneurial guide, creating a product has a lot to do with solving your target market needs. Always have that in mind, and you will end up creating value.
3. Affiliate partners
It deals with using the correct affiliate software. With tools like OSI affiliate, you can easily set up an affiliate program where you pay your affiliate commissions based on the number of referrals. The aim is to find partners who have a vast interest in your products. That way, they would be able to market your products without hassles.
Becoming An Affiliate Marketer
Apart from being a merchant, you can decide to be an affiliate and make money referring people to products you don't own. But before you can begin this journey, you need first to pick a niche or industry that interests you. Then start either a YouTube channel or a blog. Here are some necessary steps you need to take to become an affiliate marketer.
1. Discover a product
The first step is to discover high in-demand products in your niche, then start promoting them. It is effortless compared to creating a new product like a merchant. Depending on your niche, you can recommend some products to your visitors and compel them to buy using your affiliate links. If you don't know how to go about this, take a look at similar blogs or channels in your niche and watch how they do it.
2. Build An Email List
To succeed as an affiliate marketer, you need to start from scratch to build an email list. There are lots of software or tools that would help you in that regard. All you need to do is find one that appeals to you and integrate it into your platform. MailChimp seems to be a great choice since it is very popular with a simple interface.
2. PPC Marketing
To get more orders from your affiliate link, you can delve into PPC marketing if you  can afford it. One of the best in the field is Google AdWords. Apart from this giant, there are numerous others you can utilize to promote your affiliate products and make money by the end of the day.
Conclusion
Affiliate marketing is an incredible strategy for businesses looking to grow their business, and for individuals looking for a goldmine to make money. Which route you take is dependent on you, and your capabilities. The fact is, both lead to passive income. While being a merchant would help you build a brand, affiliate marketing will help you make money through the products of others. If you want to know more about profitable affiliate programs, here is a detailed list of high-paying affiliate programs for bloggers.