How Stripe Users Can Set Up a Referral Program in 2020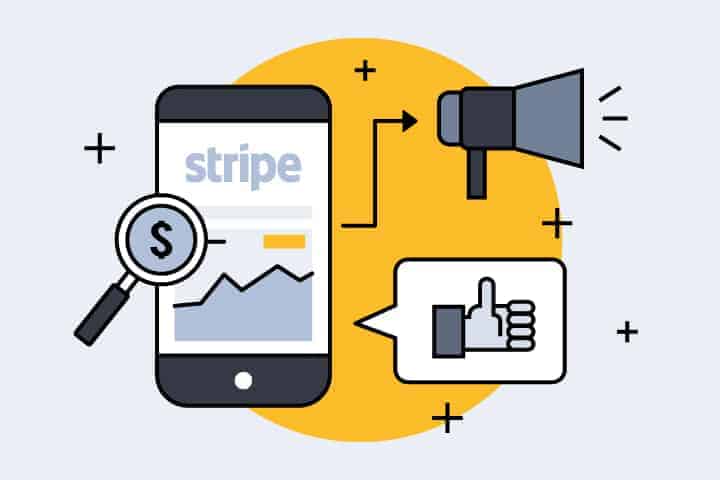 Do you have an eCommerce website with Stripe as your payment processor? Then this article is just for you. If you have Stripe integrated to your website, you will probably run an online business in which you need to run transactions. But to run more sales, it is evident that you need more business on your online website. And how can you get more business? By getting more customers to visit your site. In this article, we are going to tell you what Stripe is and how a Referral program can get more visitors on your online website and help you grow your business. So, without any further information, let's get started.  
What is Stripe? 
If we keep it simple, then Stripe is a full-stack payment processor, which means that Stripe can be used as a third-party payment processor or a payment gateway. So, if you are selling anything online, Stripe will allow you to process customer's credit and debit cards in case they want to buy anything from you. Plus, Stripe can also be used to process online and offline ACH (automated clearing house) transactions.  
Stripe was founded back in 2010, and till now, it has served as a payment processor for elite brands like Under Armour, Pinterest, Blue Apron, and Lyft. Stripe is capable of processing payments in 135 different currencies, which is why many online businesses use Stripe around the globe. If you have an eCommerce website and want to transfer money from your customer's bank account to your business's bank account in case of a sale, Stripe can help you do that.  
Can a Referral Program with Stripe Help Me Get More Sales?  
Yes, a Referral Program with Stripe will get your business more sales. But how? To answer this, let's understand what a referral program is, how does it work, and how does it contribute to getting more sales. First of all, a Referral Program is used to promote a particular brand or product by using the old word-of-mouth technique. Referral Program is one of the best online marketing strategies that not only helps you to create brand awareness but also helps you to target relevant potential customers without spending much money.   
In a referral program, you ask your existing customers to promote your brand by telling your friends and family about it. It is a natural thing that we trust recommendations and suggestions from the people we know. So, if my friend would tell me to check out for a shoe brand, I will check it out to see what it offers. So, when your customers refer your brand or product to their friends and family, it will make them curious to visit your website. And if you are providing quality products and services at a reasonable price, they will buy it. This is how a Referral program will help your website with Stripe to get more sales.   
But how to get your customers to refer to your website? For this, you need to give them something which will give the impression that they are important. It is a "give and take" kind of situation. You will provide a discount or gift voucher to your customer, and in return, they will refer you. And when you give them discounts, they will feel like buying something else from your website. So, a referral program will get you more customers and convert your existing customers into returning buyers.
Best Software to Use for My Referral Program with Stripe  
If you want to launch your Referral Program for your online business with Stripe as your payment processor, then OSI Affiliate Software is one of the best software in the game. OSIAffiliate is a complete package that helps make your Referral Program go live to get more traffic and more conversions. OSIAffiliate comes with all the necessary tools which will enable you to curate a Referral Program according to your business needs. In the fitness industry,  this referral software for gym owners find this app useful to get more members.  
Launching a Referral Program is one thing; managing it efficiently is another thing that is very important if you want to make your business a success. And OSIAffiliate will provide you all the tools to manage your Referral program. From integrating it to your website to generating promo codes and tracking those promo codes for rewards and giveaways, OSIAffiliate has everything to run a Referral program and make it a success.  
Will a Referral Program with Stripe help me Get More Traffic?
Yes, the whole purpose of a Referral Program is to get more traffic on your website. Once you achieve traffic on your website, your business will start to flourish. In a referral program, you give discounts and rewards to your customers for their referral. To claim those rewards, you will turn your customers into advocates and these customers will try to bring in new customers on your website, which means more traffic for your website.  
4 Advantages to Having A Referral Program with Stripe  
The following are the four significant advantages of having a Referral program with Stripe.   
Referral Program helps you target relevant audiences with a more focused aim, which enables you to get quality leads. 

 

When you are offering different discounts on referrals, the customers will bring in new prospects to claim those discounts/rewards. Once they claim those discounts, they will be motivated to buy from you again. In this way, you will get new potential customers and convert your existing customers into returning buyers; a win-win situation for your business.

   

A Referral program helps you to achieve brand awareness. When your customers will try to bring in new prospects, they will probably share the links and promo codes of your website on their social media accounts; thus, new people will get to know about your website, and in the meantime, you can create a strong social media presence which will eventually help you in getting more business.  

As you are asking your current customers to promote your business, you won't have to spend on other expensive marketing strategies that do not have much to offer. As a result, you will be saving a lot from your marketing budget.