10 Ways to Improve Your Referral Program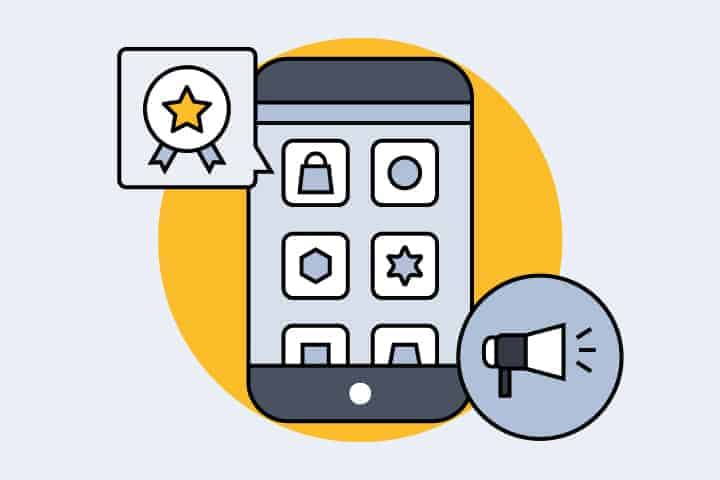 Nowadays, after coming up to a high-quality product, getting an appropriate marketing strategy to sell it is mandatory. The product does not sell itself. You need to make sure your product is well presented to the audience that they are convinced to buy your product. It is all okay to satisfy your product but making them speak about your product is something trendy these days. The firms are focusing on word-of-mouth marketing, taking it very seriously. One of the most effective strategies is a referral program in which we make sure our customers or hired professionals go to the people telling them about your brand and convincing them to buy it. Customers rely four times more on the opinion of their people rather than commercials. Referral programs are brilliant in taking free traffic to your website. It is the most effective way to decrease your abandonment of a shopping cart. Firms are actively working specifically in this domain, making more and more effective strategies and hiring the professionals studied and trained to perform these programs.
For your business, you already have a satisfactory level product, and now you want your referral program? Or maybe you have one which is not much effective, so you are looking for innovating it? This article is all about the tips and advice for this purpose:
1. Mind Reading Of Customers
First of all, you need to know what your customer or a common person thinks about your product. You won't move a wand, and you will be getting the results. For that, you will talk to your customers and consult them. You should go a little more and consult them to know whether they like it or not that you're providing them with. You should make sure the reward you're granting them whether or not they need it. Communication is the key. They should be feeling involved with you in your marketing and a part of your industry. Taking their opinions matters a lot.
2. Analyze Your Rewards
After you are done talking to your customers, go through your rewards and compare to their opinions. You should keep on checking different rewards and record which one the customers like the most. However, you will fail quite at times, but after clicking on the right one, it will be worth it. Bonus your customers with creative ideas. You can try the most commonly opted act of e-commerce: discounting. It will be the easiest one and not affecting more than just a fraction of your profit getting from it. Another one can be a freebie. Use up your leisure unit from inventory. Or it can be the most common-cash.
3. Make It a Competition
Using a referral program is easy. Get appropriate software supporting your website and hire someone to manage it. On the other hand, if you want to make it interesting for you and most preferably for your customers, modify it into a contest. It will be more than just one-time gaining. More and more customers will be interested in your product, and its referral program and publishment will happen on its own.
4. Verify Several Formats
Mostly, referring includes paying to the referrer, the one making most of the promotions and bringing the most customers or to the friend signing up under another person. The third way is paying both of them that costs you almost twice. It is up to you and to your business type which one you will be adapting among the three.
5. Discounting
Even discounting has the types. One in which you give away the flat discount on some specific amount, or you can give the discount in percentages. There is a trick to read the thinking of your customers. For the expensive items such as phones, laptops, etc. you should give away a flat discount of $200 out of $2000. However, cheaper products sound better with discounts on the percentage than giving $10 off on $100.
6. First, Examine Then Use
You must not want to experience your referral program without prior testing. The best way to attract more audience is to be in their shoes. You must go for the free of cost platforms like email marketing, content collaboration and influencer marketing, etc. You can convince the influencers there to come and promote your product. Their job is to create a need for your product. Make a strategy, and they will be convinced to work on that.
7. Remember Previous Customers
Do not forget to value your existing customers. Although it costs you four times more to keep a permanent user of your brand than getting a new one, they are the loyal ones. They trust your product and are the all-time promoter as long as treated nicely and attentively. Focus on new without obliterating the older yet the trustworthy ones.
8. Inspect Performance
Always motivate your influencers to keep them on the hunt of bringing you more and more of the new customers. Keep a record of their performance and set their milestones daily. Tell them how well they have been doing overtime. Reward them on recruiting a certain number of customers so that their motivation causes them to work harder and competition prevails. With the relevant performance, you can sell not only the drum set lab, but also hunting bow lab. 
9. Measure Your Results
After launching your referral program, you cannot just sit and wait for it to work. It will bring money to your doorstep. Inspect where you gain and where your program is lacking. Look into it to get the cause and eradicate it then inspect again. Your brand can't afford to lose all the hard-earned money to be wasted on ads. You can also get money from advertisement. Show how much traffic is attentive to your commercials or ads and make an analytic report and put it forward to the potential advertisers. It will also let you learn how do I promote shopify store.
10. Holding Hand With The Experts
Most of the time, you wish to be proven wrong and corrected by the experts before facing any loss. Do not be discouraged by committing mistakes. Risk is a permanent factor of business and always spares a room for improvement. Learn from the experts every time and become better day by day. Holding hands with experts will help you with how to promote shopify store. 
Conclusion
You cannot aim to satisfy your customers and attain the profit maximization at the lowest cost possible without giving it your full. Attention and generosity are all that customers want. Dedicate your marketing skills in convincing your audience to purchase your brand. Once they are convinced, they will buy your product then your product should play along and make them the promising and loyal customers through their top-notch quality at lowest possible prices. From the above steps you will also learn how to promote etsy store.