How To Market Your Website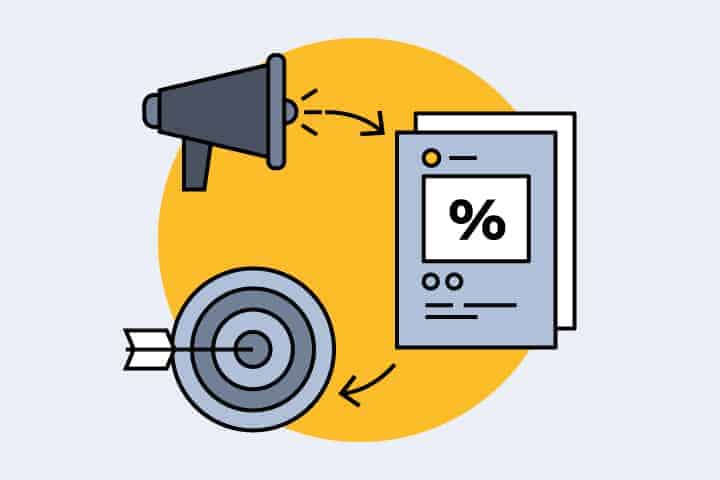 Launching a website is a step toward creating online visibility for your business. But that is not the end, as you would need to market your website to reach potential markets. There are tons of techniques that you can implore to promote your website and drive traffic. The first step is to make up your mind to put in the work. When you're consistently working hard to improve your website, you'll no doubt attain success.
In this article, you're going to learn the diverse ways you can use to market your website, drive traffic, and make money. When you do it well, you won't have to worry about traffic anymore instead, how to increase your website bandwidth. 
1. Master SEO
Most webmasters, especially the newbies, often perceive SEO as a technical endeavor that warrants you to be a badass programmer. Unfortunately, it is far from that. You have no dealings with codes but rather, keywords. The aim of every website owner should be organic traffic. To be able to gain a ton of traffic through search engines like Google.
When you play your SEO game very well, you won't have to worry about traffic, as they would become part of your website. Many gurus are often of the opinion that you need to build tons of backlinks to make this happen. But what you need is top quality content that your readers and Google would love.
When you fish out mediocre contents and focus only on backlinks, you will regret whenever there is a no algorithm update. It has caused the downfall of many websites today, and you shouldn't make that mistake.
Before sitting down to write a blog post, you need to conduct keyword research and optimize your post to the keyword. Building backlinks should be a secondary need and not a top priority.
2. Affiliate Marketing
Another incredible way you can market your website and drive traffic and sales is through affiliate marketing. This strategy is best if you're running an eCommerce website that allows you to sell products and services. When your target market opts to become an affiliate, they earn a commission each time they make a sale through their affiliate link.
Most times, many webmasters assume that running such a sophisticated campaign would be technical and geeky. But the fact is, it isn't. All you need to do is discover incredible affiliate marketing software and integrate it into your platform. The best affiliate software is osiaffiliate.com, and it allows you to run affiliate marketing on your site quickly. It is a remarkable medium you can use to market your website, drive traffic, and make money.
3. Social Media Marketing
Social media platforms are dominating the internet, becoming an arena where the majority of your target market hangs out. You might want to shoot in this path to market your website and expose your content to your target audience.
The first step toward this angle is to discover your favorite social media channel. If you're going to target millennials, social media platforms like Instagram would be ideal for your marketing. If perhaps, you're targeting business executives and professionals alike, then a platform like LinkedIn is the best.
Most of these platforms offer you the opportunity to run sponsored posts. It helps you to reach your target audience by using keywords they frequently use. You can also target via location, age, and interest.
4. Guest Posting
Another great way to market your website is to considering guest posting on sites within your niche. That way, you expose your website to a new potential audience interested in what you offer. But for this to be effective, you need to guest posts only for sites with high authority domains and page. Also, the site must have some considerable followers to get some referral traffic.
Guest posting is like killing two birds with one stone. You get traffic from the website, and also a juicy backlink that would be nice for SEO.
Making a guest posting schedule is often best, so you can always market your website through this medium.
5. Email Marketing
As sadly as it might sound, many website owners don't often pay attention to email marketing. Perhaps it looks somewhat cumbersome, which can be challenging. Understanding the role email marketing plays in your online business' success would compel you to never joke with it. You cannot depend only on search engines or social media for traffic since they can be unreliable most times. But with email marketing, everything is under your control.
To delve into this aspect of marketing, you need to find a good email automation software. There are lots of software that you can use, and one of them is OptinMonster and MailChimp. With MailChimp, it is free to use until you hit the first 2000 subscribers.
6. Improve User Experience
To market your website and increase traffic, you need first to ensure that your website offers a smooth experience. Nothing frustrates visitors more than a slow site or one with no evident navigation. If the user experience is not topnotch, they will leave, which often lead to a high bounce rate. You can also go with a New York web design company
To ensure that you're able to hook first-timers, make sure that your website load speed is rocket speed, with clear navigation buttons and spaces. You don't want to make the mistakes of cluttering your site with closed elements. It's a huge turn off to numerous users out there.
Make it fast, neat, and straightforward. Be wary of your colors and fonts. There should be spaces between each element, with buttons that have a clear indication of their function.
Conclusion
Marketing your website doesn't have to be a daunting task. It is pretty easy if you know what you're doing. Even if you don't, you can still pull it off with the tips in this article. Start from the beginning to build an email list and follow proper SEO techniques when writing your content. With time, you will find your website buzzing with traffic.