How to Increase Your Revenue by Launching an Affiliate Program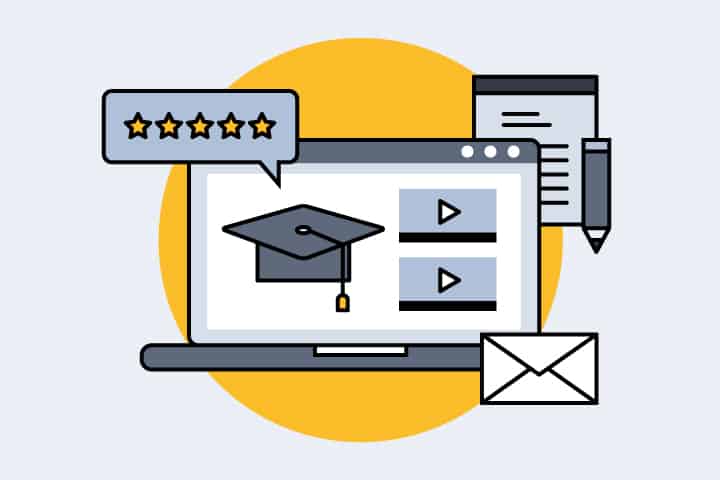 One of the best ways to increase your sales and revenue is affiliate marketing. Creating an affiliate program with your products and services will allow others to advertise them for you. Affiliate programs can also help your business increase your leads, traffic to your website, and brand awareness.
Your website can get a better ranking on search engines as your affiliates start to promote your products and services. It also means that your affiliates are creating a buzz and more exposure for your business. Launching an affiliate program is one of the secrets of how do I promote my Shopify store.
What is an Affiliate Program?
An affiliate program is a commitment between you or your business and online marketers such as influencers. This agreement covers a certain amount of commission you have to give them once you create a sale. The influencers or marketers usually mention your products and services on their content and social media.
A prime example is when you Google certain products like a hunting bow lab, a drum set lab, or any other products that would come across your mind. You would notice different sites, which would show you information, comparison, and reviews. Most of the buyers are looking for this information.
An affiliate program also allows you to have a very straightforward process. Your affiliates only have to click a link to either sign-up, purchase or receive a commission from your business. A Woocommerce affiliate plug-in is all you need to do this one-click process. Launching an affiliate program means the more purchase referrals you create, the more earnings you make!
This plug-in will help you to manage your affiliate marketing program to provide more traffic and revenue to your business. You can easily handle, track, and compensate your affiliates from your website.
Does the Affiliate Program Work in Increasing Revenues?
The affiliate program is a result-based campaign where the marketers are being paid with every customer they refer to your business through their marketing strategies. Your affiliates can blog about your business or create posts and videos on their social media accounts. They can also follow other methods of generating sales.
Don't forget to use your abandoned cart software's full potential because you can also generate sales from here.
Increase Sales With Affiliate Programs
Many retailers and business owners like you are trying to unravel the question, "how to increase sales NOW?"
The answer to this question is definitely within you and your affiliate program.
It is tough to get your products to your customer's hands, and generating sales is hard. It involves testing, tweaking, and enticing your customers to act as they receive your message. You have to do all of this stuff while being positive with your return on investment.
Some entrepreneurs often started generating their income from affiliate marketing.
Here are six things that can help you to increase revenue within your affiliate program:
Connection
Consistent communication with your affiliates is very important because sudden changes happen these days. An ingredient to a successful affiliate program is to over-communicate.
All you have to do to over-communicate with your affiliates is to regularly send them newsletters, phone calls, emails, and social media posts about you and your business. Tell them about your products that are selling very well. You can also tell them about consumer's behavior and insights.
Determine Your Top-performing Affiliate
Find and list your top-converting affiliate from your database. Filter your list by the highest conversion rate, and you will find two to four groups of affiliates that you may have not yet optimized.
Talk to them. Ask them how you can help them to be more successful with your affiliate program. This simple question can help you, and your affiliates create a change and to achieve higher success.
Check and Review the BASICS
Check if your tracks are working, and confirm if your programs are correct.
Create a checklist and check which one needs an update.
Are your links up to date?

Are they following a certain season?

Are your landing pages optimized?
From there, you can check which ones need to be optimized and change or zip files for your affiliates to use.
Utilize Your Affiliate Network
Do a gap analysis and identify the factors that are lacking in your program. Some networks can do a gap analysis between you and your affiliates. Some of them also offer a summary through monthly newsletters, blogs, and social media accounts. You have to follow them to optimize your business and increase your revenue.
It would help if you utilized your network by looking for the best way to recruit more affiliates. You can also do some experiments and identify the affiliates that you attract.
Consider your customer profile as well as the affiliates that perform. Affiliate marketing is not a "spray-and-pray" game. So, choose your partner wisely.
Tailor Beneficial Pricing Models Based on Your Most Loyal Affiliates
Assess your affiliates based on their overall performance. Create your assessments based on the lifetime value of the customers they bring instead of the commission on the value of the products that they sell. Consider them as your business partners.
Lead and Take the Final Step
A lot of business owners tend to make the same error. They expect their affiliates to create the final conversion while only sitting back and waiting for the revenue to come in. Affiliate programs are designed to lead traffic to your business. It is your job to get them to purchase something. You can surely convert more sales as you optimize your affiliate program and site. It also means more rewards that you can provide to your affiliates.
Affiliate marketing is a very lucrative and effective marketing approach for you and your business. There are great methods for developing your brand and expanding leads, traffic, and sales of your business if you consider affiliate marketing.
Keep in mind that affiliate marketing is neither a quick win nor a quick-rich scheme. An affiliate program becomes successful if it is implemented properly.