How to Create Wix Referral Links (Updated Dec 2023)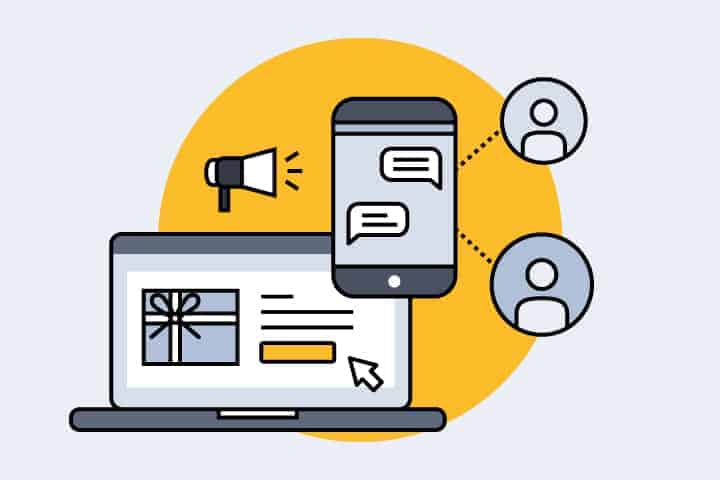 Creating Wix referral links is a great way to get new customers and increase website traffic. By creating a customized referral link, you can track how many people are visiting your website from referrals. In this article, we'll show you how to create Wix referral links and track the results. Let's get started!

OSI Affiliate Software is the ultimate tool for businesses looking to create and manage an affiliate program. Whether you are simply looking to grow your existing customer base or are starting an entirely new business, this powerful platform makes it easy to connect with affiliates and promote your products or services effectively.
Pros‍
Easy to use
Easily integrates with other apps and platforms
Dedicated customer service
Cons‍
You may need to pay more for more affiliates
‍Key Features‍
This is the only app that is known to work for different platforms
Easily migrate your affiliate marketing or referral program
Has a social sharing option
Pricing‍
The basic plan is only $47 per month.
Overall Impression
With its intuitive user interface and advanced customization features, OSI Affiliate Software allows you to tailor your affiliate program to meet the unique needs of your business. You can control everything from payment structure and payout amounts to the commission level and referral requirements – giving you full control over how you want your affiliate network to run. And with automated tracking tools, real-time data analytics, prompt customer support, and more, OSI Affiliate Software is the perfect solution for entrepreneurs who want to build a successful affiliate program from scratch.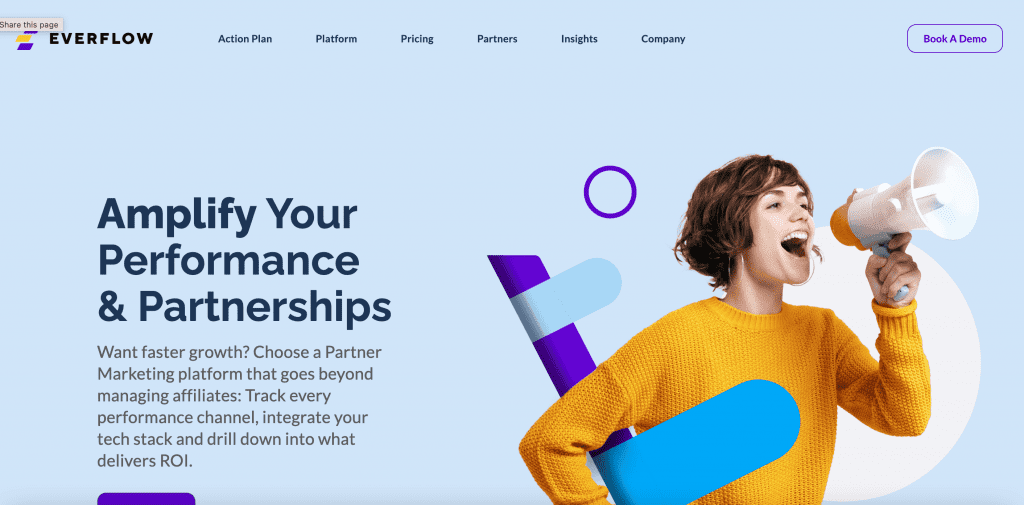 Whether you are an established business looking to grow your customer base or a startup looking to scale quickly, adding new performance partners can be one of the best ways to amplify your growth. But finding new partners and managing the various channels through which they drive traffic and conversions can be a tedious and time-consuming task. That's where the Everflow app comes in.
Pros‍
Done with you framework
You will have a team to help you every step of the way
Best for those are not that good with tech
Cons‍
The core plan is quite expensive.
Key Features‍
Track unlimited conversions
Dedicated onboarding and customer service
Track everything and see how it converts
‍Pricing‍
The Core plan starts at $750 a month.
Overall Impression
With Everflow, you get complete visibility into every performance channel, including affiliates, social media influencers and newsletter partners. You can also seamlessly integrate all of your existing tech infrastructure with one easy-to-use platform, tracking everything from clicks to conversions so you always know what is driving ROI. With advanced partner segmentation and tracking metrics that are easily customizable, Everflow gives you deeper insights so you can make data-driven decisions for even faster growth.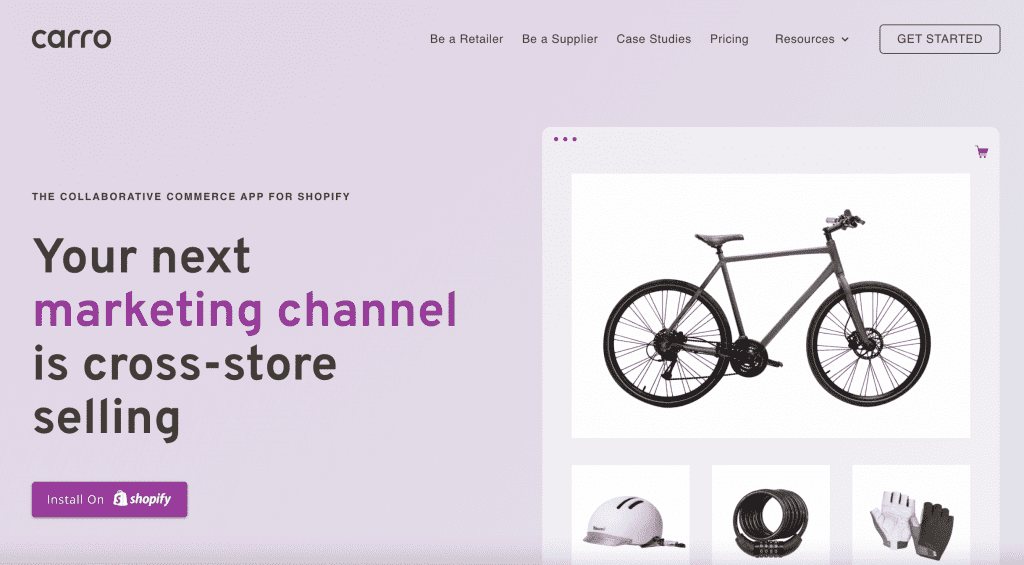 Carro is the ultimate shopping app for anyone looking to explore the world of commerce. Whether you're looking for new products or simply want to connect with some of the top brands on Shopify, Carro offers a seamless and intuitive experience that lets you discover everything from gadgets to fashion and more.
Pros‍
Free to use and try
Allow you to discover brands easily
Seamless Shopify integration
Cons‍
Integration limited to Shopify
Key Features‍
Allow you to easily find products to promote
Allows you to connect with brands
May be a good influencer marketing tool
Pricing‍
The app is free to use with payments for upgrades.
Overall Impression
With their sophisticated algorithms and cutting-edge technology, they make it easy to find exactly what you're looking for, whether you need a new dress or some premium kitchen equipment. Plus, thanks to their integrated marketplace feature, connecting with trusted brands is as easy as a few taps on your phone.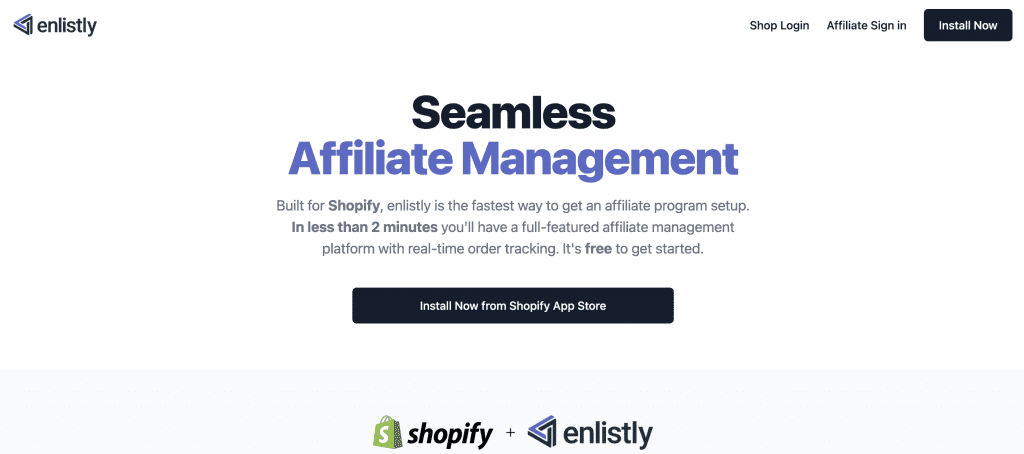 At Enlistly, they believe in making affiliate marketing simple and seamless. Whether you are just getting started with building an affiliate program, or you have an established program that needs some improvement, they have the perfect solution for you. Their powerful platform is built specifically for Shopify merchants, making it easy to get up and running in less than 2 minutes.
Pros‍
They have a free forever plan when you are growing
Allow you to have an affiliate system from your site
Seamless integrations
Cons‍
Lowest plan is limited to 100 affiliates
Key Features‍
Track your affiliates in real time
Have a system where you can recruit affiliates into your site
Secure referrals easily
Pricing‍
Free plan is available for installation.
Overall Impression
With real-time order tracking and customizable commission structures, Enlistly not only makes managing your affiliates easier than ever before, but also ensures that your customers get the very best experience with every purchase.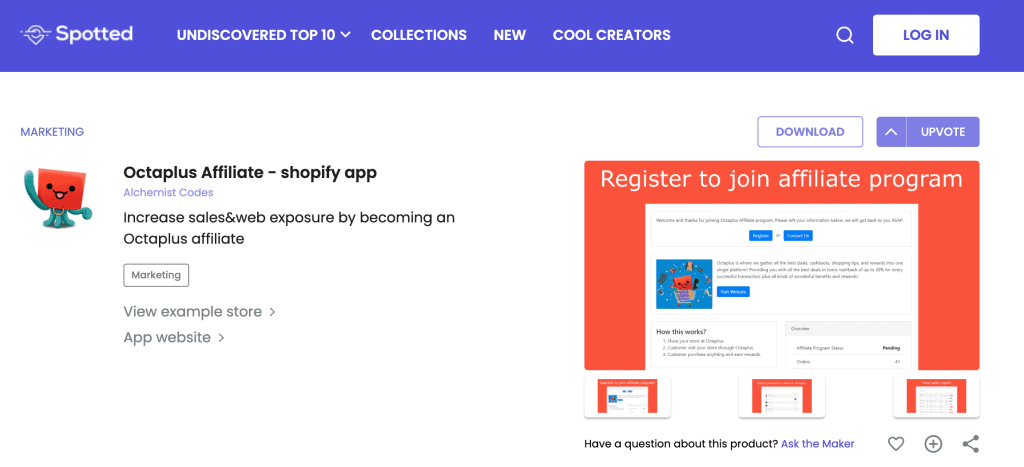 The Octaplus affiliate app is a powerful platform that enables businesses to significantly increase their web exposure and sales. By signing up as an affiliate, you gain access to a wide range of tools and resources designed to help you build your online presence and market your products or services more effectively.
Pros‍
Easy integration with your own website
Easy integration with other tools
Free to use
Cons‍
‍Key Features‍
Instantly gain access to a stream of customers
Join affiliate programs with a click of a button
Create and promote your own affiliate program
Pricing‍
Free to install.
Overall Impression
The app provides a simple and intuitive interface that makes it easy to create custom banners, upload content and manage email marketing campaigns. Furthermore, there are detailed analytics tools that allow you to track the performance of your campaigns and continually optimize your strategies over time.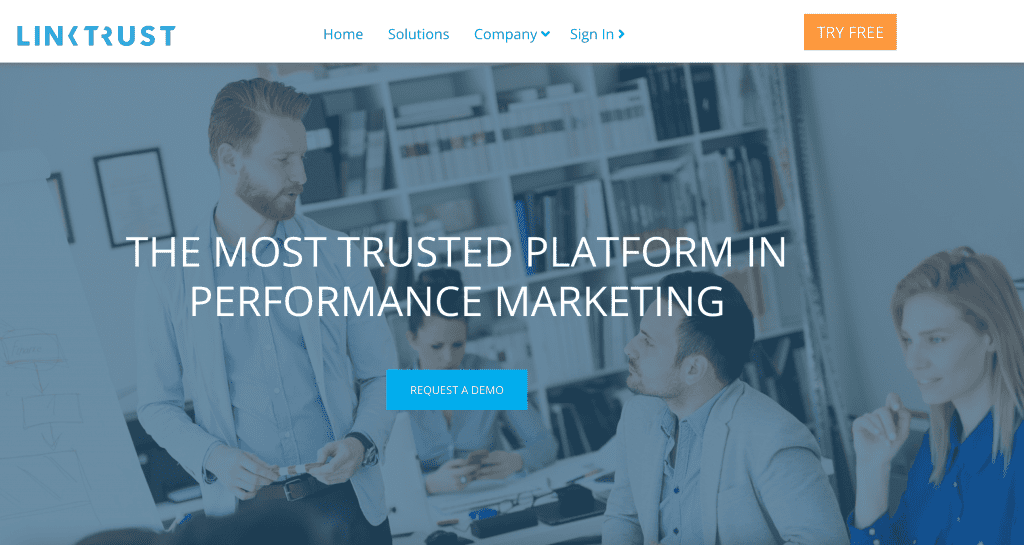 Linktrust is the premier performance marketing platform, trusted by hundreds of top brands and agencies across the globe. Our advanced tracking software, robust analytics dashboard, and streamlined campaign management tools allow marketers to easily monitor and optimize their results in real time.
Pros‍
Try before you buy
Useful for every type of campaign
Seamless integration
Cons‍
‍Key Features‍
Create a referral marketing system with the app
Dedicated customer service to help you with every aspect in your business
Other solutions that you will need in your campaign
Pricing‍
Pricing only available when you ask for a demo.
Overall Impression
Whether you're a seasoned pro or just starting out, Linktrust has everything you need to start achieving stellar results with your digital marketing campaigns. With our comprehensive suite of features, unmatched efficiency, and cutting-edge technology, the Linktrust app is simply the most trusted platform for performance marketing out there.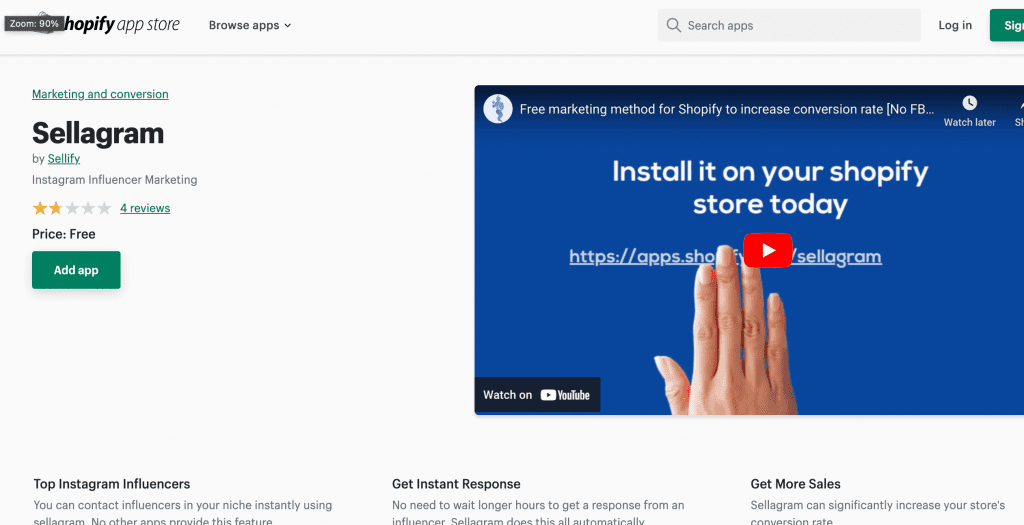 At Sellagram, they understand the importance of influencers in today's digital landscape. Whether you're a brand or an individual looking to promote your products or services, having a strong social media presence is absolutely essential. Thanks to their innovative suite of tools and expertly curated network of influencers, they can help you achieve your marketing goals and drive traffic and conversions to your store.
Pros‍
Free to use
Integrates with Shopify
Best for influencer marketing
Cons‍
Not very intuitive according to its users
‍Key Features‍
Easily contact influencers
Automatic response tracking
Increase your store's conversion rate
Pricing‍
Free to use
Overall Impression
Whether you need help getting your content seen by the right people or want to connect with key influencers in your niche, Sellagram has what you need to succeed.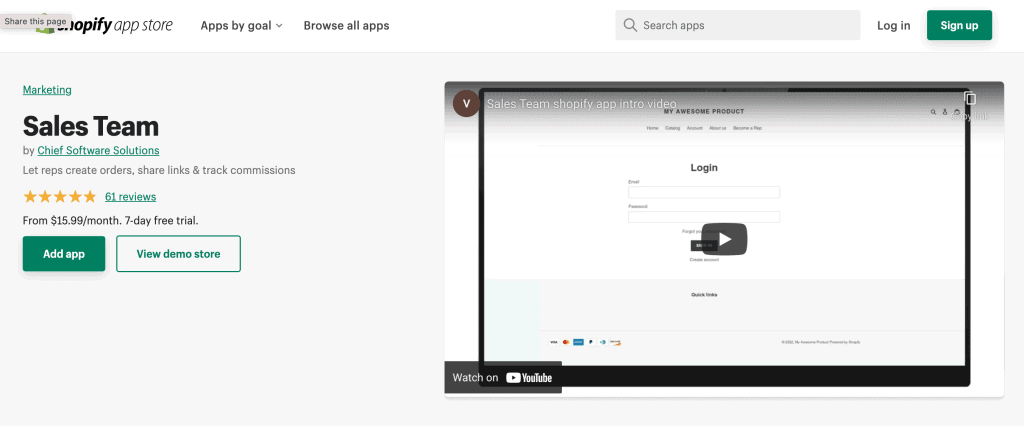 The Sales Team App offers everything you need to drive sales for your organization, from procurement and training resources to goal tracking and performance evaluation tools. With this all-in-one platform, your team has everything it needs to be successful, no matter what challenges come their way.
Pros‍
Easy to use
Easy Shopify integration
Personal contact
Cons‍
‍Key Features‍
Tools for sales and view sales & commission reports.
Invoicing, affiliate links, discount coupons, cart sharing, team management, customer tagging & more.
Commission structures and detailed reporting is available.
Pricing‍
It has a 7-day free trial then plans start at $15.99 a month.
Overall Impression
Whether you're looking to increase efficiency in your sales operations or expand your reach into new markets, our solution gives you the guidance and support you need to succeed.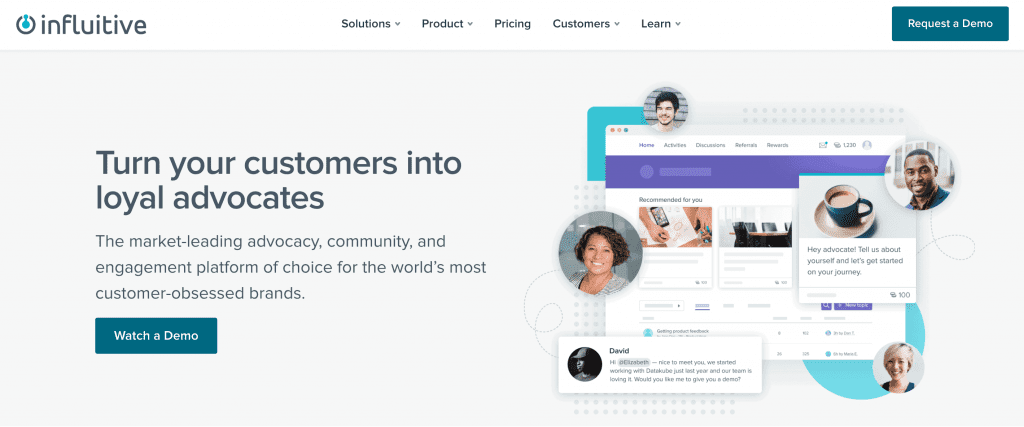 The Influitive app is a powerful tool for businesses looking to connect with and engage their customers. With features that enable users to easily create and manage customer communities, drive customer referrals and reviews, and incentivize customer advocacy, the Influitive app is the go-to choice for brands who truly value customer satisfaction.
Pros‍
Simple and powerful
Easy social media integration
Increase revenue with customer advocacy
Cons‍
Incredibly expensive
Some features are difficult to use
‍Key Features‍
Works for referral marketing programs
Virtual Eventhub feature
Seamless integrations
‍Pricing‍
Plans start at $1,999 per month.
Overall Impression
Whether you're looking to build brand loyalty, increase visibility and traffic, or drive sales through word-of-mouth marketing, the Influitive app can help you achieve your goals quickly and easily.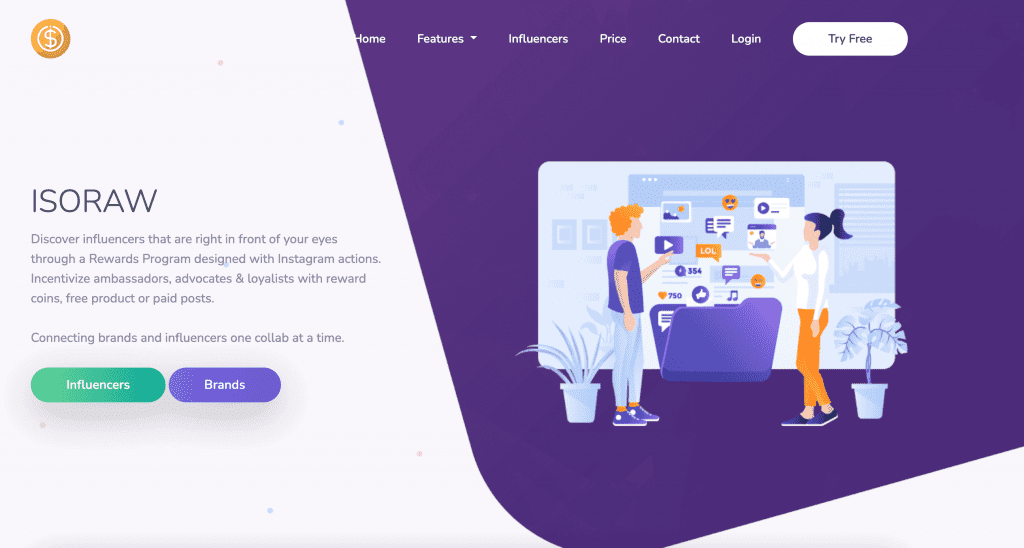 Looking for a way to find the perfect influencers for your brand? Look no further than the ISORAW app! Designed with Instagram actions in mind, this innovative rewards program helps you discover influencers that are right in front of your eyes.
Pros‍
The free forever plan is great
Gain access to an influencer list
It is a social media marketing and influencer marketing app in one.
Cons‍
Has a free trial but it is paid
‍Key Features‍
It has a free forever plan so you can use it anytime you want.
Allows you to run influencer and social media campaigns
There is even a calendar for social media posting
Pricing‍
They have a free forever plan and plans that start at only $5 per month.
Overall Impression
Whether you're looking to incentivize ambassadors, advocates, or loyalists, ISORAW makes it easy to connect with and collaborate with top content creators in your industry. And best of all, it's completely free to use – so what are you waiting for? Start exploring the exciting world of social media influencers today, and discover the benefits of building meaningful partnerships with some of the most talented content creators on the web!
Thanks for reading our guide on how to create Wix referral links! We hope you found it helpful. Now that you know how to make a referral link, go ahead and start sharing them with your friends and family. And don't forget to download our free ebook full of tips and tricks for creating successful referral campaigns.