How Much Can You Make From Affiliate Marketing?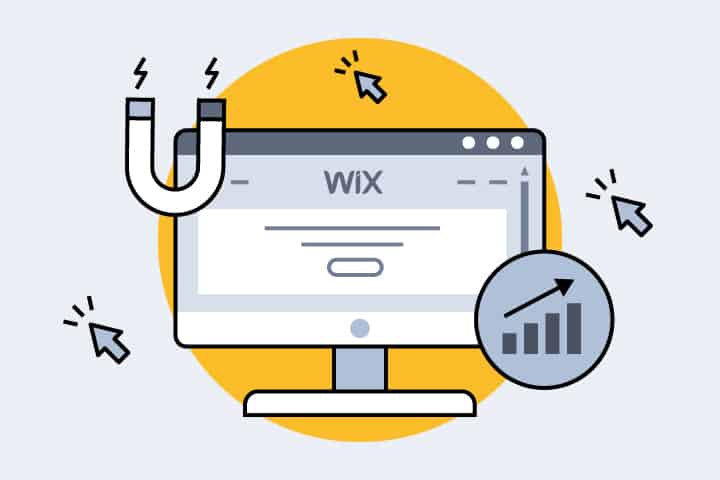 There are indeed lots of ways to make a dollar on the internet. The information age has provided us with a plethora of opportunities to work remotely and make passive income from the comfort of our own homes. When you have a well-designed website, for instance, that is appropriately guarded by an SSL Certificate, you could check out some of the best affiliate programs to make money and get started on your journey to financial independence.
How Much Can You Make With Affiliate Marketing?
But just what is affiliate marketing? This is a common query of many online visitors judging by the number of searches for the term on Google. Affiliate marketing refers to a business model where you promote an online retailer's products on your site. Then they cut you a commission for any sale made from your referral link. You need to create a niche website where you can write related content. Like most precious opportunities in life, making money from online affiliate programs usually require some level of commitment, dedication, patience, research, and even some upfront financial investment.
However, the cost of affiliate marketing varies from person to person depending on the approach you have chosen to follow. For instance, if you are passionate about a specific niche like beauty, you can create a website around this niche. Although you could use free site-building platforms like WordPress, you may have to incur some costs like hosting. You will also need to resonate with your prospective audience through great content and SEO to boost site traffic.
Jotform's affiliate program is a great potential partner as it provides generous commission rates of 30% with a flexible 60 day cookie period. As it's a SaaS product that works with a lot of distinct industries and hundreds of use cases and day-to-day applications, it becomes really easy to earn good amounts. For example, their commission calculator shows that only 20 gold monthly plan subscriptions will bring in around $600 per month.
Basic Steps Of Getting Started In Affiliate Marketing 
1. Choose a Niche
One of the most critical stages in your journey as an affiliate marketer is choosing your niche or area of specialization. You don't want to come out as a jerk of all trades but a master of none. You could make your niche choice from your hobbies or professional skills to deal with something you like or are knowledgeable about. You could also follow market data to see niches with substantial profit margins and preferably less competition.
2. Create a Website
Being an affiliate marketer will entail you having a website or a blog to grow your audience and then recommend great products to your followers. It would be best if you took your time to have a neatly designed website with a great user experience so that your followers can enjoy every minute onsite. You can take advantage of WordPress and it's easy to use design tools. Don't forget to use a Wildcard SSL certificate that protects your main domain and other related subdomains.
3. Build Your Site Traffic
Once you have a properly designed website in place, it's essential for you first to establish some rapport with your prospective audience before you can even start looking for suitable ways to make money from online affiliate programs. A site's authority is indicated by the traffic it receives. You will need to start creating great content relevant to your chosen niche and growing your email list. You might be required to provide your traffic analytics before you are accepted into an affiliate program.
4. Join an Affiliate Network
Once your website is off the ground, and now it's time to assess the best affiliate programs to make money, the next step is to join an affiliate network. These are great platforms that bring merchants and affiliate marketers together. Usually, an affiliate marketer will have access to different products from merchants and data on how they perform to help them make informed product choices. Some popular affiliate networks are ClickBank, ShareASale, Amazon Associates, and Commission Junction Affiliate.
5. Choose Your Products Wisely
Arguably what will determine the size of your paycheck as an affiliate marketer is the kind of products that you choose to go with. In this regard, two factors come into play: profit margin and competition. Having low competition is favorable, but some of the most competitive products are also the most profitable. For instance, if you promote software products or hosting plans, you might end up getting $200+ commission per sale, whereas promoting $10 items where you get $2 commission per sale may take you some time to hit $200.
6. Proper Placement Of Affiliate Links
As a website owner, it's important to note that no site visitor wants to feel like they are in a Black Friday circus with advertisements left, right, and center. As such, you should avoid placing suffocating ads and instead embed affiliate links right into your content. It would help if you planted your affiliate links early in the content because millennials especially have a short concentration span. You can also take advantage of extra site space like sidebars to place ads.
7. Be Real With Your Audience
The quote that "honesty is the best policy" is even more accurate in affiliate marketing. You shouldn't recommend products that you would not personally use to your visitors. They will also love to be part of your journey, so for example, if you are promoting a product to cure acne, let them know about your struggles with the problem and how the product worked for you. Also, let them know that you stand to gain some commission from any purchase they make, and this way, they can promote you more.
Conclusion
The internet is indeed a goldmine that continues to churn out millionaires like never before. Affiliate marketing is one of the most famous avenues that see the gurus cash out even $100,000 monthly. A vast number of affiliate marketers earn an average of $20k annually ($1,600 monthly). There are also those struggling with zero sales or less than $100 monthly. The secret to success is to be persistent and also diversify your portfolio. Also, read: Top Electric Vehicle Companies In India