Best Ecommerce Tools and Resources Updated Mar 2023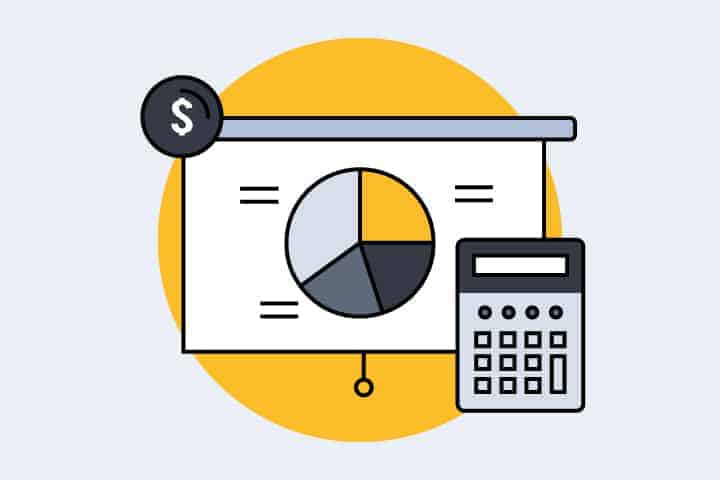 Below is a list of some of the best ecommerce tools and resources to help to drive more sales and traffic to your store and website.  We have contacted some of the leading experts in the field and we have also curated a list of some of the best tools to help you to grow.
Marketing Tools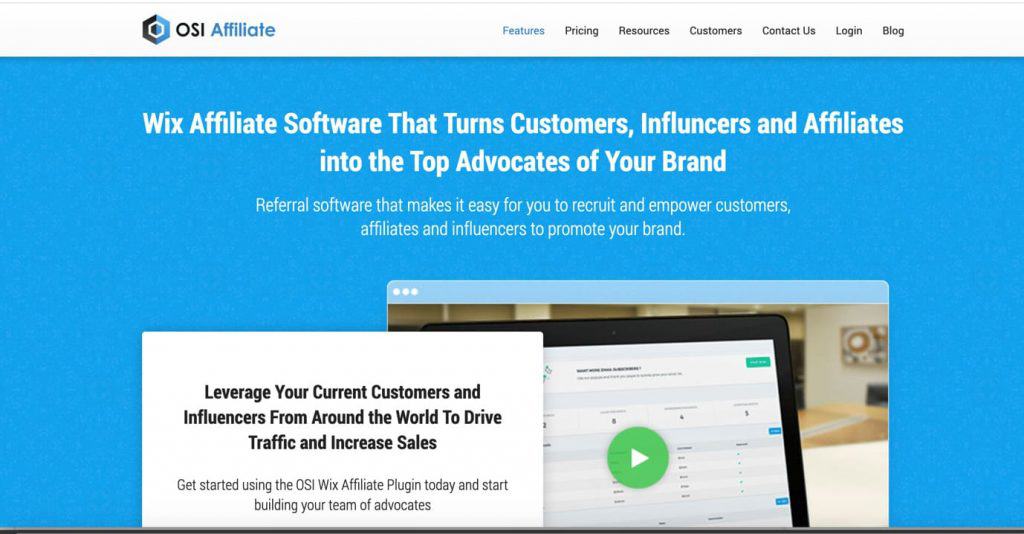 When it comes to finding the best Wix marketing tools, OSI Affiliate software cannot be left behind. It provides a variety of different useful features that will help you in growing your brand fast and effectively.  OSI Affiliate will help your customers to promote their business and services on social media such as Facebook, Twitter, LinkedIn, and more. Some of the features of OSI Affiliate include social media sharing, promo code tracking, influencer directory, using your own domain feature, multi-tier support, built-in promotional resources, and many others. OSI Affiliate software will help you in finding your loyal customers with the help of sending an email survey consisting of one question only. You will also be able to provide promo codes to your customers which will help you in increasing sales fast. OSI Affiliate has been among one of the best Wix marketing tools because of its remarkable performance and efficiency to help customers grow their business.

If you are worried about having to deal with counterfeits and fake profiles then Consumer Marketing Platform is there to serve you. Their goal is to help their customers in connecting with the business producers and tell them exactly what they want. This platform will act as a critic as well as an appreciator to help you figure out what and what not you're doing right about your business. They will help you in improving the overall quality of your business effectively.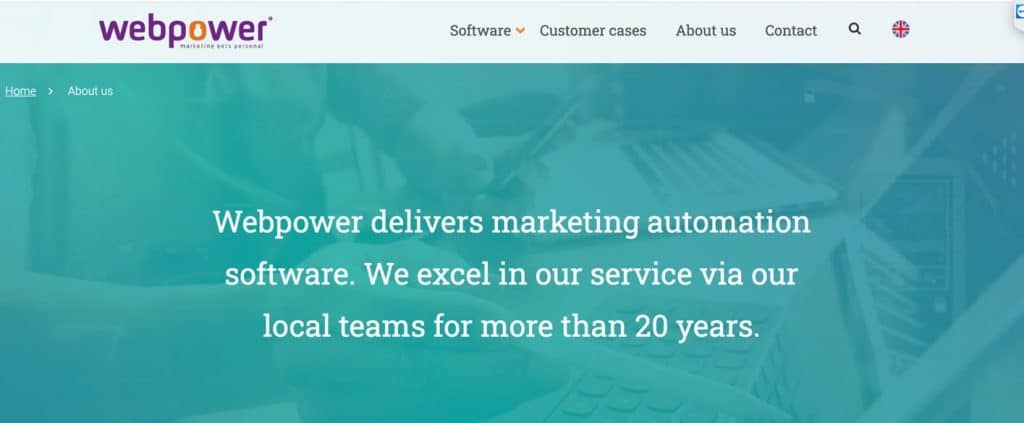 Another great marketing tool for Wix is Webpower marketing automation. It is one of the largest international email specialists in the market and the best part is that they come with Dutch roots. As far as their position in the market is concerned, they are in the leading position in the Chinese market which is a great thing. They will provide you with marketing automation facilities as well as sales procedures that are efficient. Webpower will provide user-friendly editor to their customers.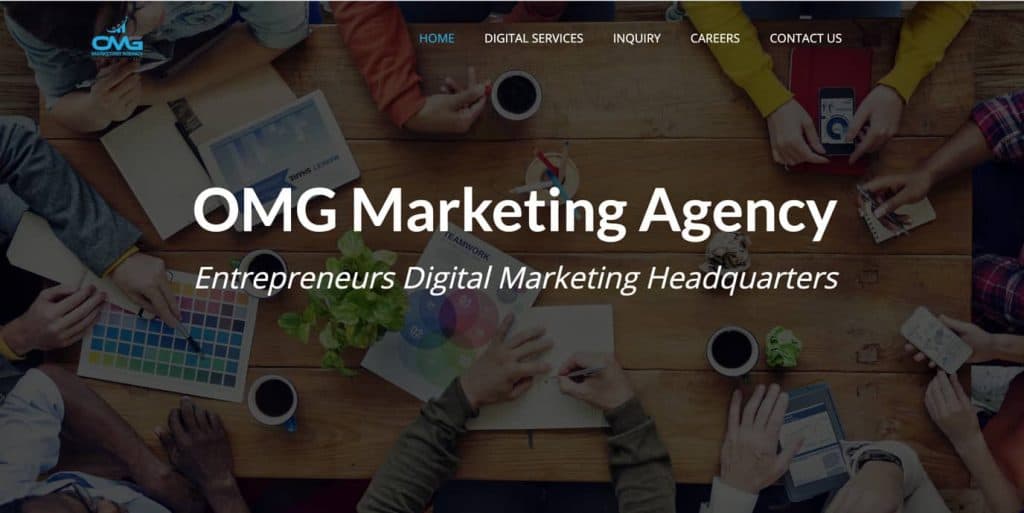 If you want your company to be seen by potential clients but need that kick then Site Visitor Match is recommended for you. They use proven strategies to help your company grow in the market by helping you reach out to customers. They claim to be dedicated to the success of their clients which is a great thing for you. This marketing tool will help you in improving the conversion rate in a short period of time.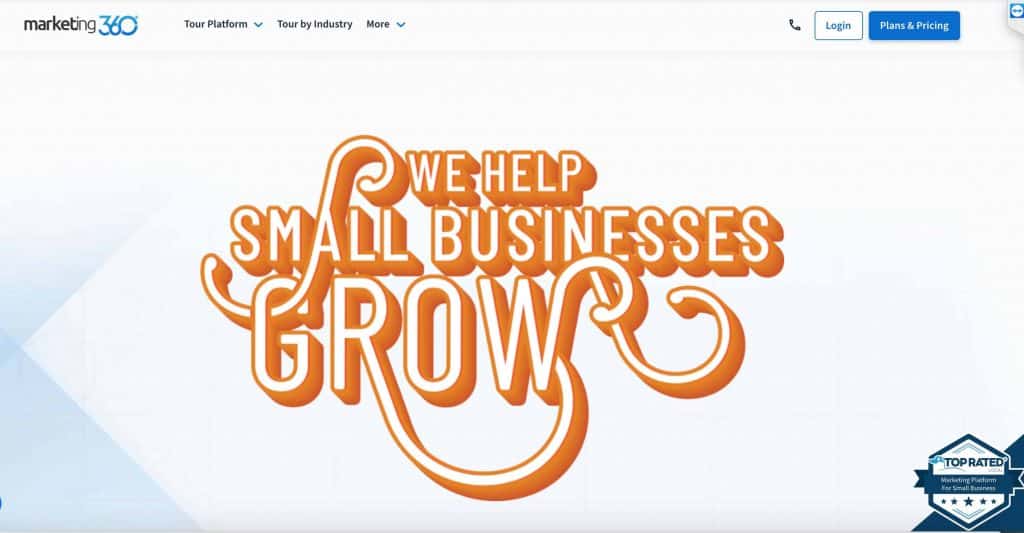 The mission of the Marketing 360 marketing tool is to help small businesses to grow rapidly in the community and glow day by day. They claim to prioritize the main factors that will help your business is growing fast and efficiently. The goal of this marketing tool is to help small businesses so that they can make the community a better place and encourage everyone to start their small businesses. Marketing 360 is your all in one solution to reach success in business.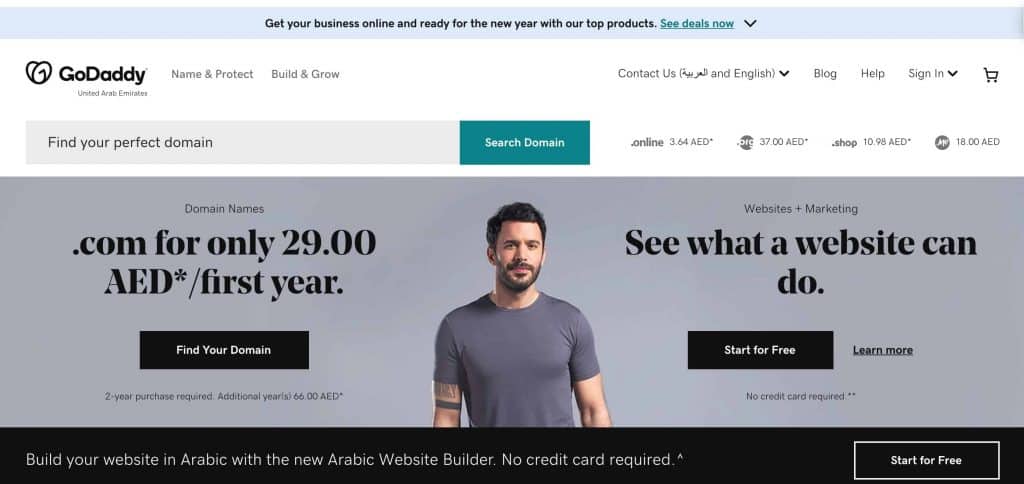 If you have a lot of ideas but can't find the right platform that will help your ideas become a reality then you can consider GoDaddy Email Marketing for this purpose. This Wix marketing tool will help you to stay in touch with your clients and increase their sales with effective methods and strategies. The professional address they provide will help your small business to stand out from the rest. This will help you in increasing the conversion rate in a short period of time.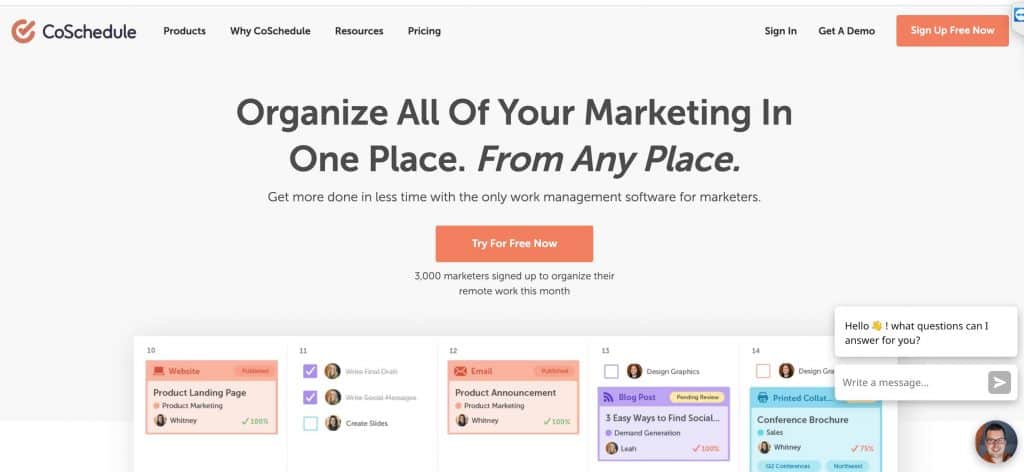 CoSchedule will help you in growing your business and help you to meet your marketing goals. They are determined to win your trust with their exceptional services. They promise to deliver a high-quality product and always make sure to infuse it with the latest updates and offerings in the market. They will encourage you to never settle for less because they believe that they can offer so much more than you can imagine. CoSchedule will eventually build your trust in them as you go along.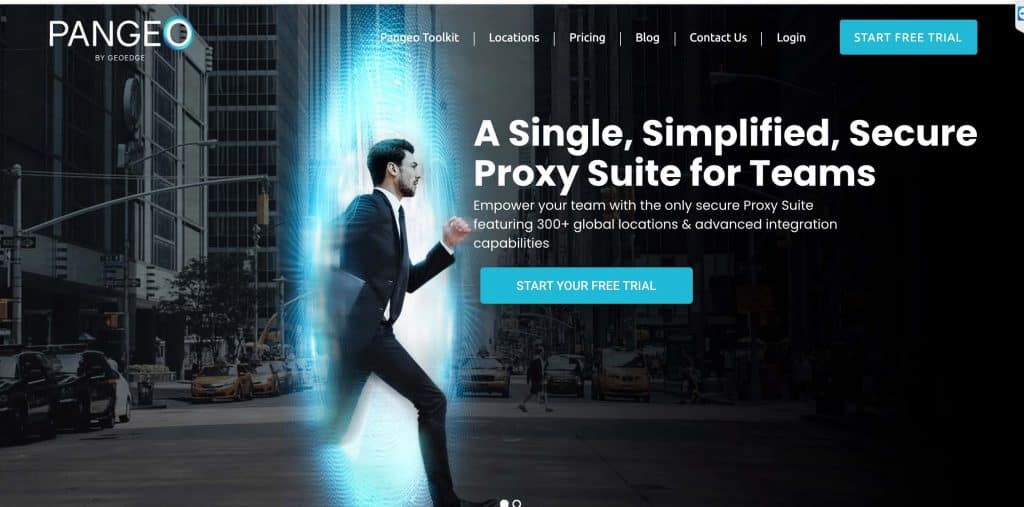 If you are looking for a Wix marketing tool that will help you in monitoring the activities of your business and what's going on in your brand then you must consider Pangeo for that purpose. They have been around for almost a decade providing the latest technology experience with online media. Pangeo is made by one of the leading providers in the market and they offer exceptional solutions of security to help your business grow safely. A lot of companies, some leading publishers, and advertisers depend on Pangeo as they provide a great service to monitor their ad inventory and a lot more.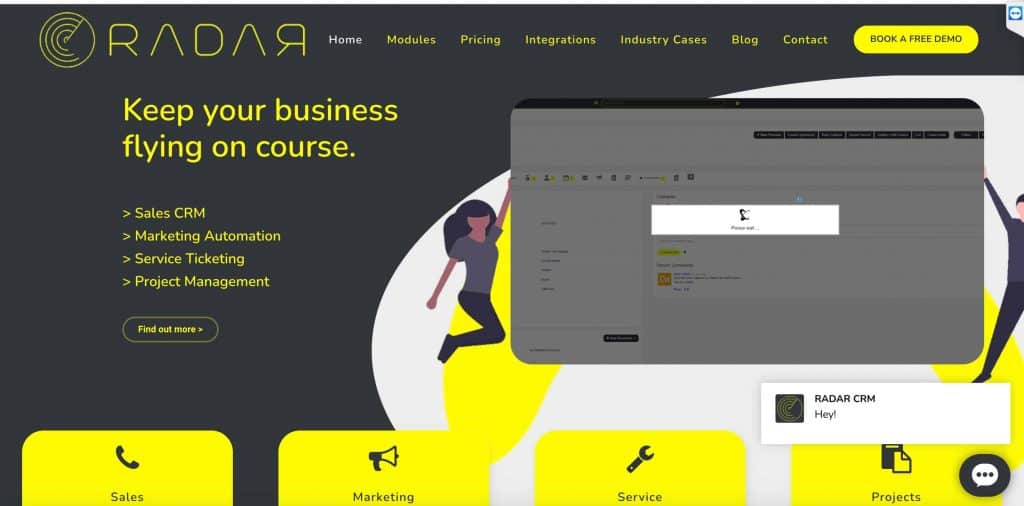 RADAR CRM will help you in staying organized with all your sales and contacts. At times you may get overwhelmed with a lot of clutter at your hands that you find no time to get cleared up. RADAR will help you in getting rid of such data with their amazing services. They will also provide many sales opportunities that may prove to be very fruitful for your business. This amazing Wix marketing tool will help you in guiding your clients through an automated journey such as social media and email marketing. With the help of follow-up activities and online notifications, your brand will soon grow and reach the heights of success.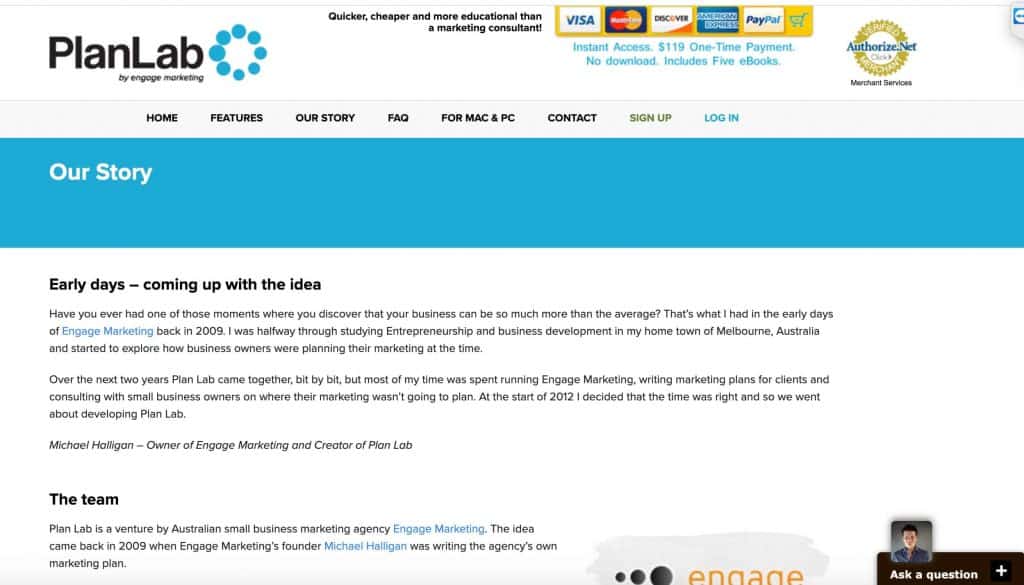 If you want your business to come up with the latest ideas and techniques to grow then you have got to consider Plan Lab. If you have a lot on your plate and so much planning to do for your business but can't find the time then Plan Lab will help you in planning a great strategy that will help your business grow in a very short period of time. Plan Lab will help you in creating a user-friendly interface that will feel natural. It is future-driven which means that you can rely on it for latest technology and updates. Plan Lab is also very friendly to Mac users which will help you to maximize your business activities.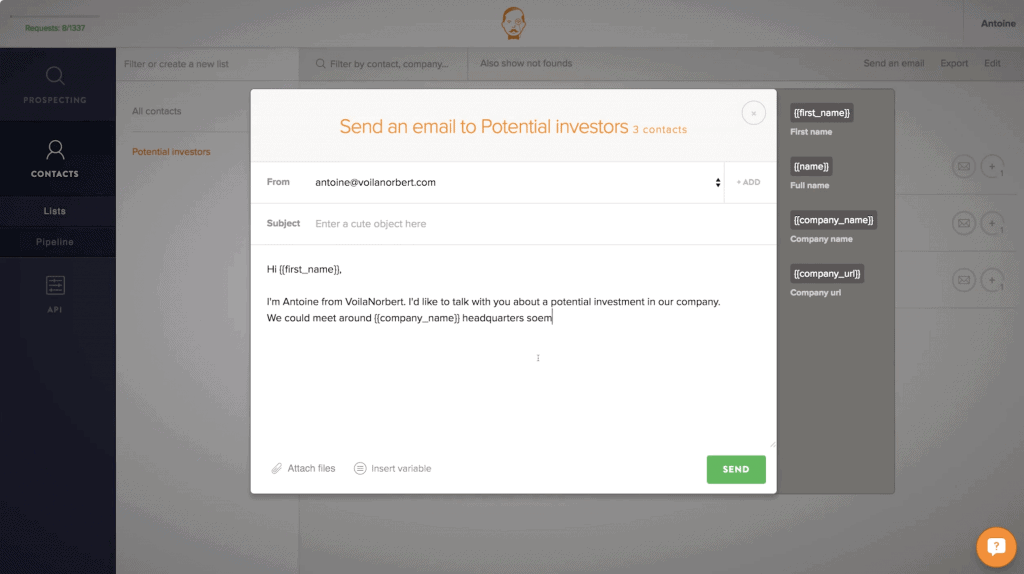 Voila Norbert is a cloud-based email verification tool that allows you to validate the email addresses on your mailing list. That will help ensure the success of your email marketing campaigns. When your marketing emails reach the inboxes of the right people and are read, you increase your conversions and keep your average bounce rate low.
The tool also helps you look for the email addresses you need for your prospecting. According to an Ahrefs study, Voila Norbert is the most accurate email finder in the market, with its astounding 87% accuracy rate. Its deliverability rate is even better: at 98%. It's no wonder that the tool is trusted by thousands of customers. Voila Norbert helps them reach the right people to grow their businesses. 
Voila Norbert offers 50 free leads. Beyond that number, the paid plan starts at $49 per month. That includes unlimited team members. For huge campaigns, the Counselor plan allows for up to 50,000 leads per month, at $499 per month.
To verify emails, you pay only $0.03 per email until you reach 500,000. Beyond that, you pay $0.01 per email. So the more you verify, the less you pay!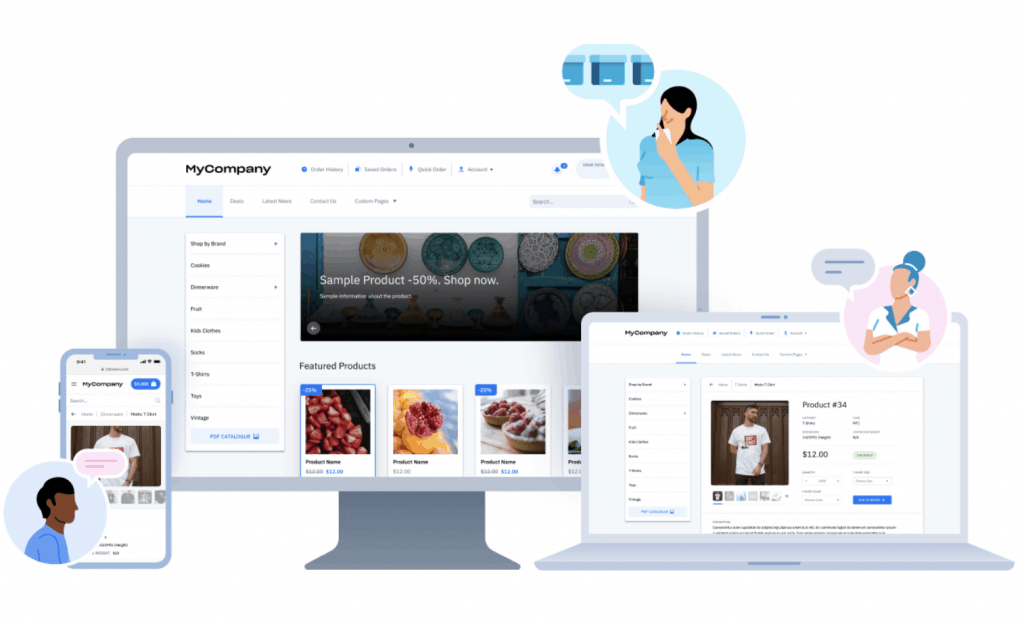 B2B Wave is a powerful, easy-to-use B2B eCommerce platform for wholesale distributors, manufacturers & US dropshipping suppliers.
The single most important marketing and sales strategy— above all else; is having an easy-to-use, streamlined, and accessible e-Commerce website that accepts orders, manages customers, and promotes products that meet customer's needs. Adapting to how a customer buys, when they buy, and how they buy is the foundation upon which all other marketing efforts are built.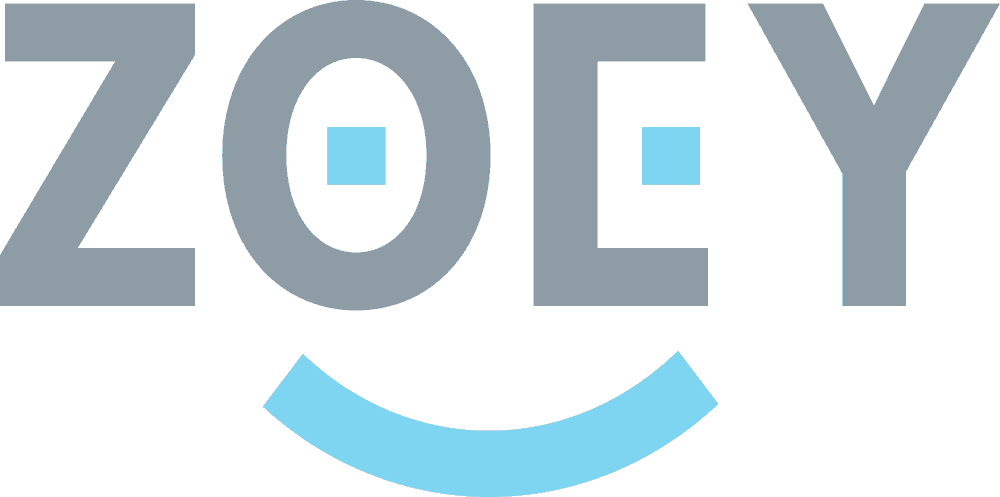 Zoey is a wholesale eCommerce platform that supports B2B and wholesale businesses and their ability to take orders anytime, anywhere, on any device. Their cornerstone offerings are a mobile app for the sales team to take orders or generate sales quotes wherever they are, and a self-service web portal for accounts to log in, see customized catalog and pricing options, place orders, and track already placed orders. To complete the solution, a web-based admin allows companies to manage their products, customers and orders. Zoey supports standard B2B business requirements such as customer segmentation, multi-buyer accounts, net terms (buy now/pay later), and integrations with key business systems such as QuickBooks Online, Salesforce and NetSuite.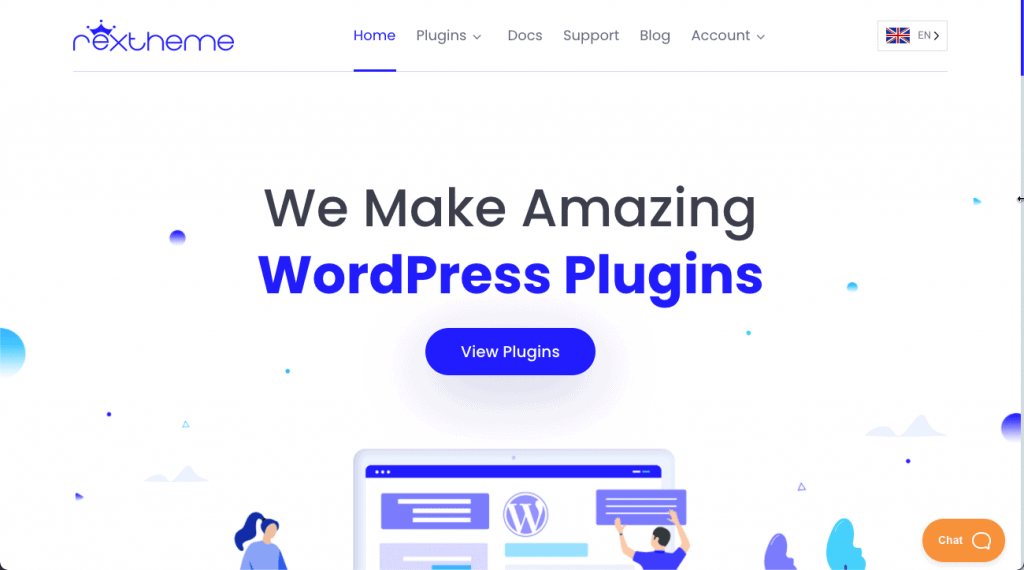 If you're looking for stable plugins for WordPress or WooCommerce sites, RexTheme has the solution for you. Their WooCommerce plugins can increase your number of sales and recover lost sales using abandoned cart emails. Their Funnel plugin will help you create a complete sales funnel for all of your products. You can also create stunning virtual tours of any of your places or stores.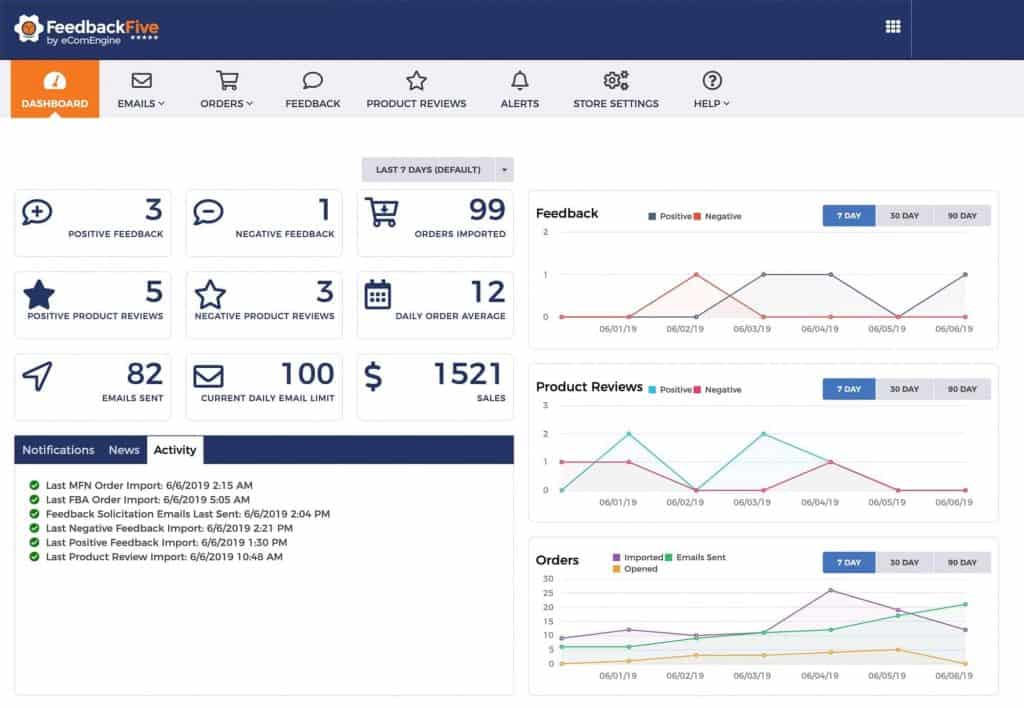 FeedbackFive was created by eComEngine to help Amazon sellers improve feedback, monitor reviews, rank higher, and sell more! FeedbackFive allows you to automate feedback and review requests through Amazon Buyer-Seller Messaging or the Request a Review messaging system. Powerful analytics in FeedbackFive allow you to see the impact of your order volume + requests sent compared to reviews, ratings, and feedback received. There is a free plan if you're just getting started; pricing ranges based on the number of emails you send and ASINs you monitor.
Ecommerce Experts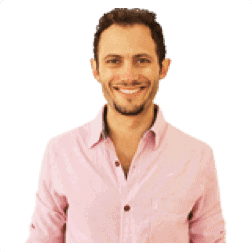 Install SumoMe.com. Make a google spreadsheet of the first 10 companies you want and reach out directly for sales. Create a free PDF of your 10 favorite tools for your industry and email that to potential customers / give it away to their email address. Sign up at okdork.com to learn more 🙂
2. Rand Fishkin – Moz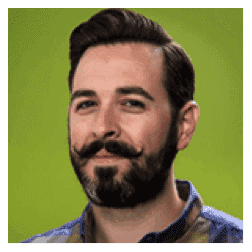 The best e-commerce sites do three things remarkably well on the SEO front:
Get technical SEO right – canonicalize duplicate pages or variations on products that aren't uniquely worthy of separate indexation in the engines, make sure pages are as few clicks away from each other as possible, and build a logical, useful information hierarchy to categorize your items.

Create pages that are uniquely useful and worthy of sharing – most e-commerce shops focus exclusively on the experience of those making a purchase, but if you also optimize for shareability from those who browse, you can dramatically increase your incoming traffic and links, which help (indirectly and directly) with rankings.

If your product(s) alone aren't worthy of attracting attention, find a way to make people care about your company/brand – even the most boring products can have amazing stories attached to them. Don't settle for anything less than a brand story that drives interest through being unique and eliciting emotional reactions. Press-worthiness is SEO-worthiness.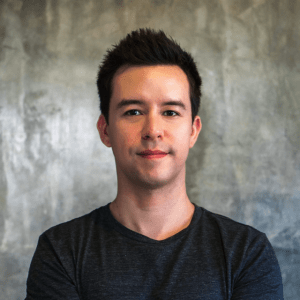 The most powerful marketing strategy is to be consistently testing different ideas, theories and tactics and see what works for you. If you consistently split test different areas of your marketing and business, you will develop your own unique marketing tactics that will vault you ahead of your competition.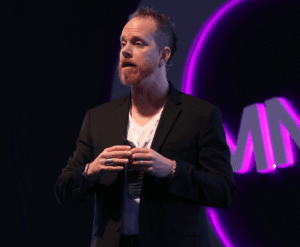 A good marketing strategy is one that aligns with the needs, interests, and preferences of your target consumers.
You should find ways to reach your target consumers with the right products, messages, and discount offers right when they are looking for them. And through the mediums they prefer.
That's where marketing automation comes into the picture. You should leverage the right tools to automatically engage with your prospects at the right times to increase your chances of conversions.
5.
Thierry Tremblay, Kohezion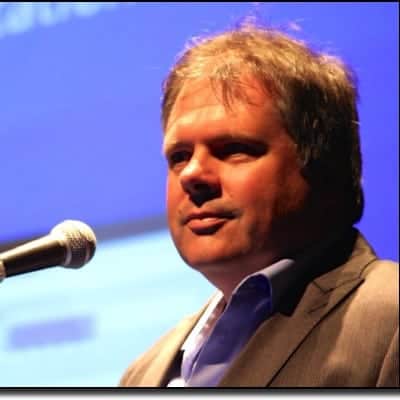 Data security remains one of the main concerns for e-commerce in 2021. Data breaches result in litigation fees and decrease consumer trust and hurt your brand. Encryption remains one of the best ways to prevent data leaks because it makes stolen data unreadable. Enable encryption throughout all points of your network, including data in transit. Legacy systems are another thread to data security as they lack proper patching and updates. Migrating from legacy systems to a cloud-based service can significantly reduce security risks. 
Use endpoint device protection, including antivirus and anti-malware, endpoint encryption, HDSs, VLANs, and manage IP addresses via subnetting.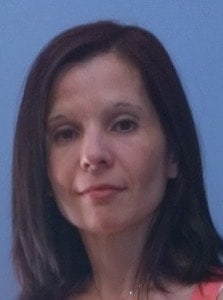 With so many social media site options available, it's easy to be tempted to jump from platform to platform to stay on top of trends.  Don't let trends dictate where you invest your time.  Instead, go where your audience is and pick the right platform for your business.
Project Management Software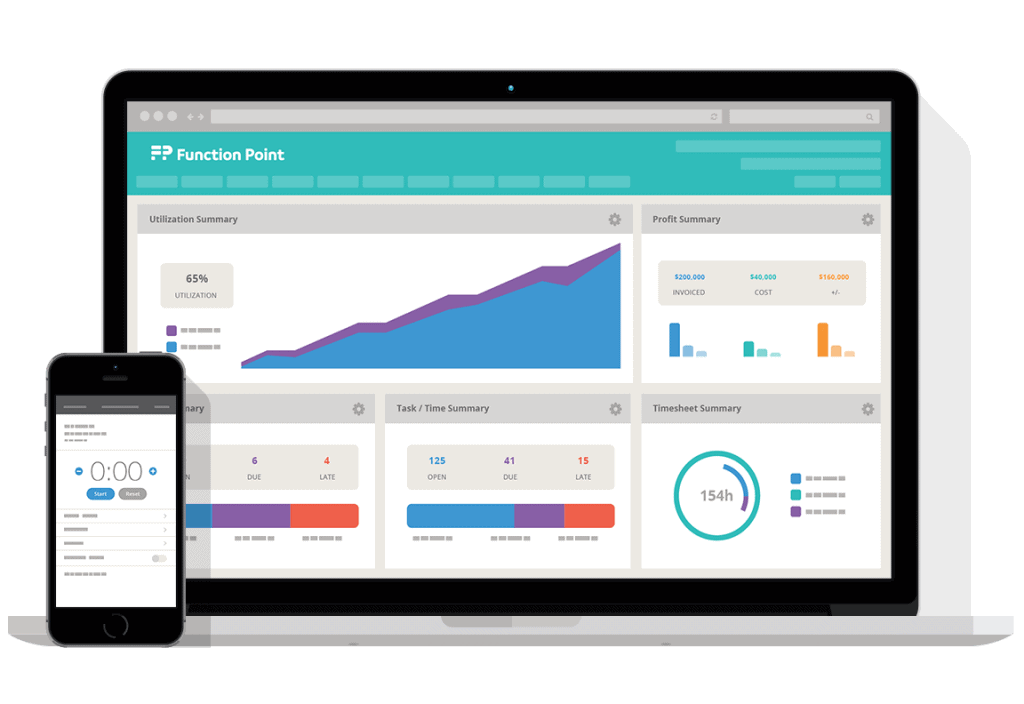 Function Point is a web-based, all-in-one agency management and productivity software- manage client projects, forecast resources, integrate with QuickBooks, collaborate with internal teams, and track time, all within a single centralized platform. 
Trusted by over 7000 customers globally, Function Point is specifically designed to help creative service agencies, internal marketing teams, and professional service firms alleviate the chaotic nature of operating their businesses and connect each stage of agency management.
With Function Point, agencies can streamline processes, simplify collaboration, centralize information, and deliver real-time business data. For over 2 decades the award-winning management solution has enabled hundreds of agencies to consistently deliver client work on time and on budget, allowing them to do what they do best- be creative.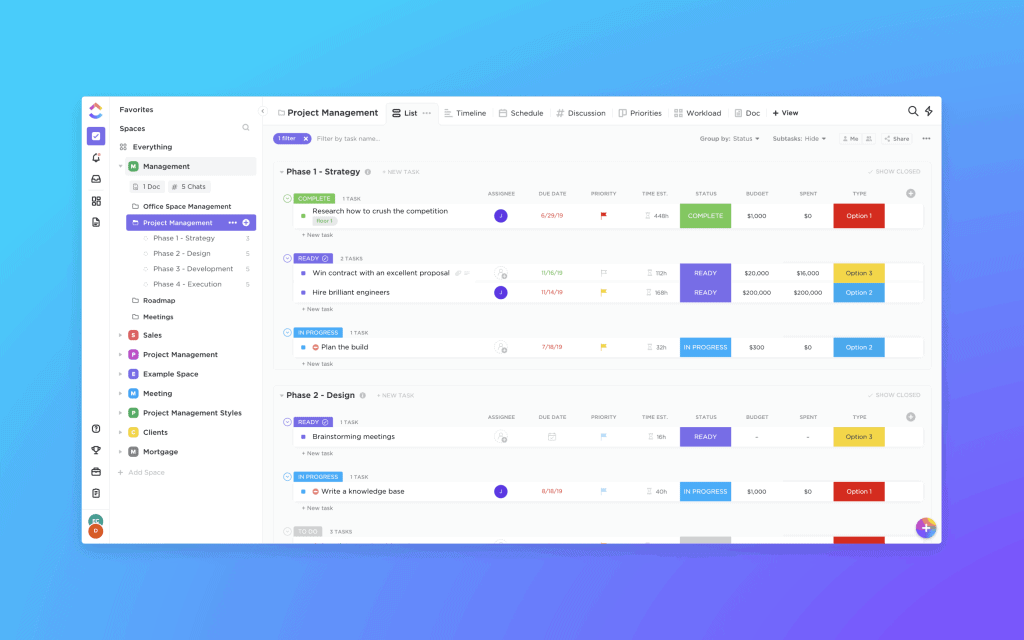 ClickUp is one of the fastest-growing project management tools in 2021. The platform is flexible for teams of any size and can be customized to meet your needs. ClickUp's goal is to replace all of your work tools by bringing everything you need in one place: Tasks, Docs, Goals, Chat, and much, much more. You can plan projects on a List, Board, Gantt Chart, Mind Map, or any of ClickUp's 10+ customizable views. There are over 1,000+ integrations as well, so ClickUp plays nicely with all of your favorite work tools.
The best part? ClickUp offers a 100% free (really) plan that includes all of its primary features. The Unlimited Plan starts at $5 a month per user and gives you unlimited storage, views, integrations, dashboards, and the ability to invite other users as well as guests with permissions.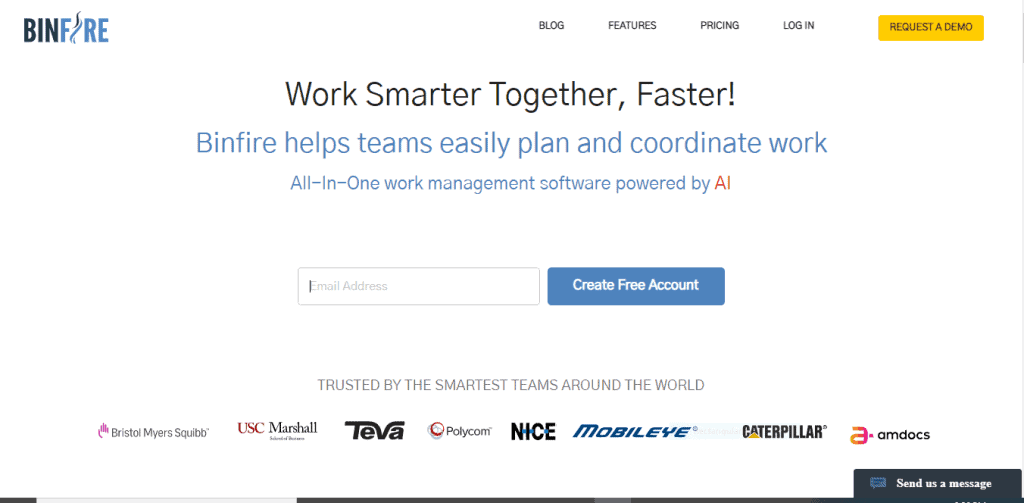 Customize your projects to best fit the way your team works with Binfire. The easiest way to manage multiple projects.
Improve communication and team accountability with the right tools. Binfire supports Agile, waterfall, and Hybrid project management methods for managing projects. The portfolio Kanban boards let you manage all your projects from one board. The application has a built-in team messaging app (no need to pay extra for a communication app like Slack), Gantt Chart, Calendar, and integration with Google Drive and Dropbox.
Rebrandly is a tool that can be used to create custom short links. With Rebrandly you are able to track every link that is created and shared online and learn more about your audience — such as what country the clicks are coming from, the most popular times and days and what social media platform the clicks originated from. Rebrandly can also be used for link retargeting, custom reports, UTM builder and traffic routing.
ProofHub is an all-in-one project management and collaboration software that brings together everything a team needs to stay in ultimate control of their tasks, projects, clients, and communications. It simplifies the way teams manage their everyday tasks, whether they are working remotely or under the same roof. 
With features like custom workflows, tasks management, online proofing, a dedicated space for real-time discussions, group and one-on-one chat, time tracking, file management, project spend management, , third-party integrations, online reporting, and many more, ProofHub is a complete package for teams that wish to work together effortlessly.
Another thing that makes ProofHub stand out from the crowd is its no per-user pricing plan, making it a highly affordable option compared to other tools available in the market. You can work with as many people as you want without having to pay extra.
Loved by more than 85,000 businesses worldwide, ProofHub is a one-stop-shop for all project management needs. You can explore the software with a 14-day free trial with access to all its features. 
Learn more about ProofHub here.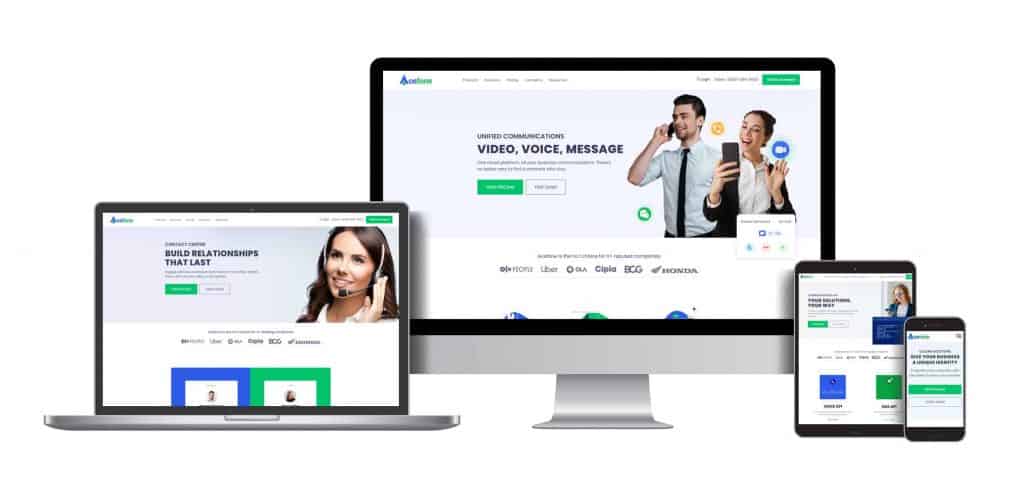 Business communication is vital to the success of any organisation. Acefone provides best in class VoIP solutions. Their services include UCaaS, CCaaS, CPaaS, free phone numbers and SIP trunking.
As each business is unique, and thus, their communication plans should be too. It's the reason why they offer customisable solutions for all kinds of business, whether big or small, in every industry. With a personalised portal, they help users keep track of all activity and prioritise the KPIs most important to them. You can use their hosted phone system on any device of your preference and experience omnichannel communication. You can even integrate Acefone with the top CRMs and Helpdesks out there to simplify your work process further. The customer service team is available 24x7x365 to help you with all your queries. They make sure that you get seamless communication, always!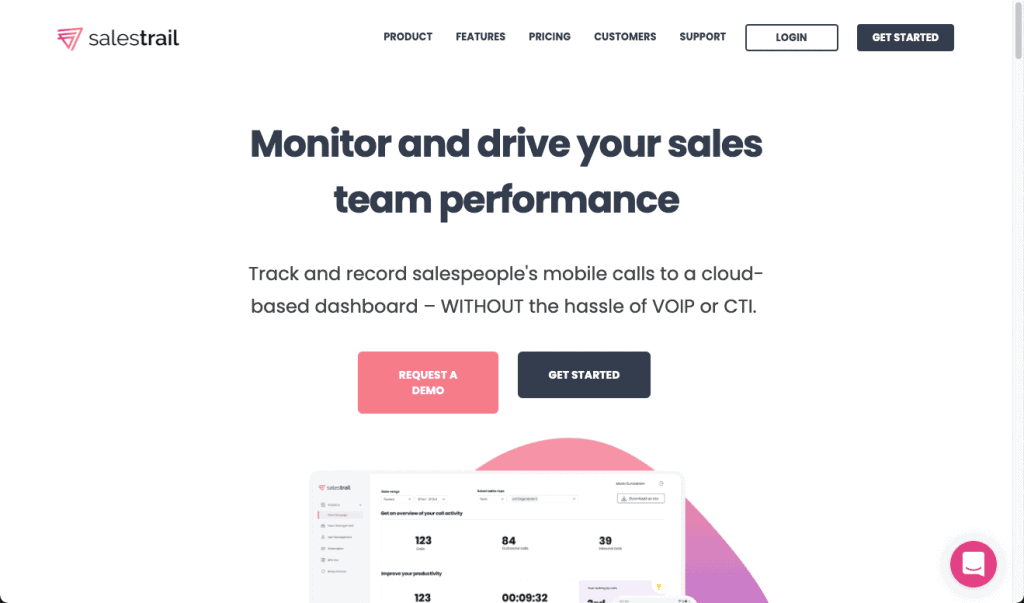 Salestrail is a powerful tool that will help you monitor and drive your sales team performance. It is also the #1 call tracking solution for SIM and Whatsapp calls. You will be able to track and record your entire sales team's mobile calls to a user friendly cloud-based dashboard.  You will no longer need to guess on the performance of your sales team as 100% of their calls will be logged 24/7. The data collected from this power tool will allow you to gain and share important customer insights with multiple teams in your organization. The newly gained insights will allow you to make up to the minute changes to your sales pitch and overall messaging which will in turn improve your sales call conversion rates.