Affiliate Plugins For WordPress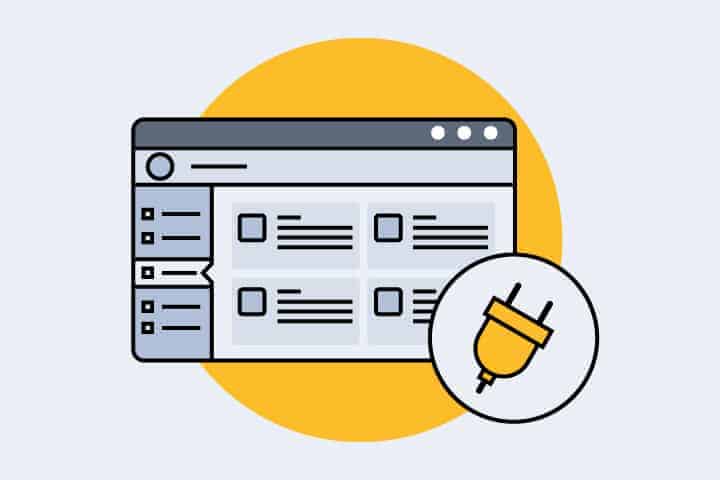 The purpose of every business is to make a profit and increase the customer base. But when all marketing strategies fail, affiliate marketing will not. It is one of the most robust programs you can use to make more sales and convert leads to conversion. However, numerous eCommerce owners are yet to implement this marketing strategy. Reason being that it is somewhat technical and cumbersome. In this article, you're going to learn the best ten affiliate Plugins for WordPress that would skyrocket sales and traffic.
When it comes to the king of affiliate marketing, OSI affiliate tends to top the chart as one of the most reliable affiliate marketing software in the market. This software has helped hundreds of businesses increase sales and customers base upon installation. To integrate this software in your WordPress eCommerce site is super easy, as it comes with a setup wizard that guides you through the processes. It also comes with an incredible reporting system that gives you a detailed overview of your campaign's performance. You can monitor affiliates earning, disburse earnings, and so on without having to do it manually. In the fitness industry,  this referral software for gym owners find this app useful to get more members. Sometimes, issues can happen. With OSI affiliate, you don't need to worry as their customer support is superb and fast.
When it comes to incorporating affiliate marketing to your business, the aim should be using something sleek and simple. With affiliate marketing pro, you will discover that running an affiliate marketing program doesn't have to be geeky or technical. Even a grade one student can pull it off without hassles. You will be able to track commission, manage campaigns, upload banners, and use the robust affiliate marketing plugin. It comes with tons of payment gateway, which allows you to manage payments. Unlike some other affiliate WordPress plugins, you can also use affiliate marketing pro as a membership plugin. Depending on your monetization strategy, you can use this incredible software without hassles.
Here is another pro beast that you will love to use on your WordPress store, as it offers virtually everything you need to start affiliate marketing. It is a premium WordPress plugin that wins the race big time, especially in terms of flexibility and affordability. You can manage your affiliate marketing program without having to worry about a glitch. When ranking some reputable affiliate WordPress plugins, this baby has its place among the best. It offers an unlimited number of affiliates, custom commissions, exclusive performance bonuses, and offers. It comes with more incredible features, like social sharing, a wallet, custom QR codes, and numerous others.
You have probably heard about this astonishing WordPress WordPress plugin. But what you don't know is that it is one of the most straightforward plugins to set up. Unlike some affiliate WordPress plugins, ReferralCandy is not a self-hosted WordPress plugin. Instead, it is a SAAS affiliate tracking software that you can integrate into your WordPress store and skyrocket sales. If you're a beginner and you're looking for a sophisticated plugin with an easy interface, this plugin might be the ideal package for you. However, you will have to pay a monthly subscription as a SAAS model. The ROI is worth it since it skyrockets sales and customer base when you begin the campaign.
All this WordPress plugin doesn't come with all the features compared to its counterparts. But the aim was to feature only the essential functions without having to clutter the plugin. Perhaps this was the aim of the developer. It comes with a friendly interface that makes navigation easy and fast. It might also be the cheapest plugin on this list. There is a dashboard for affiliate, which they can use to manage their account and monitor performance and earning. You can also send customized emails for all affiliate actions, which is easy to set up.
Another incredible WordPress WordPress plugin is AffiliateWP. Many eCommerce store owners prefer to call it a beast, due to its numerous and sophisticated integrations and features. It has 15 add-ons and paid add-ons, which you can purchase for enhanced functionality. It features an affiliate coupon tracking, which you can use to connect coupon codes to a specific affiliate account. You can set up product-specific commission rates, reject referrals on refund, and even disable particular products. There are also numerous 3rd party integrations, which makes it more flexible and impressive.
This affiliate plugin is among the best when ranked, as it packs with tons of features that rival lots of premium affiliate WordPress plugins on the market. Integrating this plugin in your WordPress store is very easy and straightforward. You can manage your affiliate program, registration, and commission, to mention a few. With this incredible robust plugin, you can easily track performance and monitor affiliates.  
Another excellent WordPress WordPress plugin is the Affiliate Royale, a contender with most of the high ranked plugins on WordPress. With this stunning plugin, you can launch an affiliate marketing program for your WordPress store without any issues. This plugin will help you monitor clicks, payments, and sales. The plugin lives up to expectations and can be pretty excellent when it comes to delivery. You can also manage membership, PayPal payments, and so many other numerous integrations.
This plugin prides itself on the fact that it is incredibly easy to set up. After clicking on the install and activate button, a setup wizard guides you through the process. You can easily create a signup form using on your store using this plugin, which you can place anywhere on your store using the shortcode. It offers customized emails that you can send for different affiliate actions. Although this plugin is not free, the ROI is worth it. With a WordPress WordPress plugin like this, growing your WordPress store becomes easy and possible. It comes with a 14 days trial, which allows you to experiment with the plugin before making a choice.
Last on the list is this incredible lightweight plugin that you can use to skyrocket the growth of your eCommerce store without hassles. It comes with all the exciting features you need to make your affiliate marketing program a success. It is friendly for new users and offers tons of flexibility too. It also comes with an incredible feature that warns members to turn off ad blockers for the best experience.